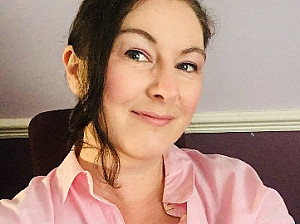 Hello; My name is Heather. I am a natural Psychic and I love using my psychic abilities to guide you. I can connect to guides and provide insights with a general Tarot Reading and I can also give direction on your own psychic development.
I like to use Tarot Cards; I have always felt drawn to them. I don't always need to use them and I can work using other methods like crystals or angel cards or work hands free. The Tarot cards are my preferred method as they help me to establish a link, which I am then able to receive insight psychically by seeing and hearing.
My many guides are able to relay insight; they keep me grounded when I need to focus my attention on situations.
I am a positive friendly person by nature and like to put that energy into my readings. I aim to give you as much insight as I can. I have up to 25 years of experience, looking into areas such as past life, general readings and priorities in one's life.
I always knew I was psychic as a child. It was a natural progression to develop and then move on to give readings. I relied heavily on the teachings my grandmother gave me during childhood. I joined a development circle at my local Spiritualist Church, which I now run.
I see each reading as a chance to learn and by talking to people, we are always learning.
During my spare time I love spending time with my children and my husband. We are film buffs; I am quite geeky – I love science fiction and fantasy. I also enjoy photography as a hobby. An inspirational quote for you would be "Do or do not, there is no try." Yoda, Empire Strikes Back. It basically tells you to put your all into something, if your intention isn't there you won't succeed.
Thank you for taking your time to read my profile and if you are looking for an up-beat, friendly and detailed reader then I will be waiting for your call.
TO PRE-BOOK HEATHER – https://calendly.com/heatherpsychic
Status: Offline
Rating: 4.7308