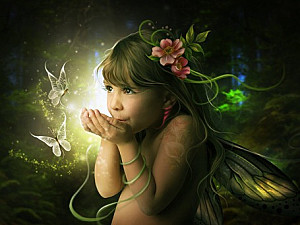 I'm Serena, and I am a gentle, natural psychic who is always aims to get to the heart of a variety of situations. I have been a reader for over 10 years.
When you first connect with me, after a short introduction, I will do all that I can to help you to relax and be comfortable, as I feel that this is very important so that you can get as much from your reading as possible. I will then ask you if there is anything in particular that you would like me to look into for you.
During my readings, I will generally work hands free with the help of my guide. I usually use telepathy to help me link in with your thoughts and feelings, to develop a deeper level of insight into your situation. I also have a great interest in the performing arts, and this helps me to bring a creative twist to my readings, which can help me to pass on any guidance to you in the best way possible.
When I was a child, I was very spiritually sensitive, however it was not until my 20s, when I started having a variety of very powerful dreams and experiences. This then opened up my awareness to my psychic ability, and helped inspire me to accept, follow and develop my senses. I then decided that I had to work with this, and share it with other people, and since then, I have delivered hundreds of readings to a broad spectrum of people.
In my free time, I absolutely love music, as well as being creative to help engage with other people and cultures, as well as writing and travelling. I am inspired by a quote from the author Anais Nin: "Life shrinks or expand in proportion to one's courage", so for an uplifting and inspirational reading, call me today!
Status: Offline
Rating: 4.4286