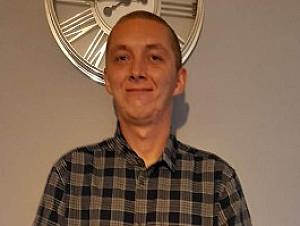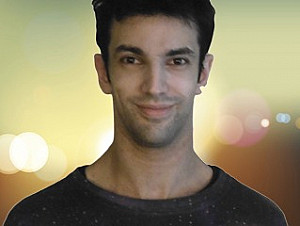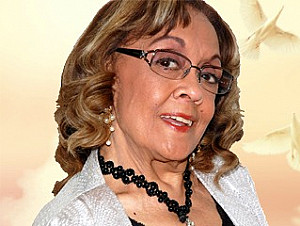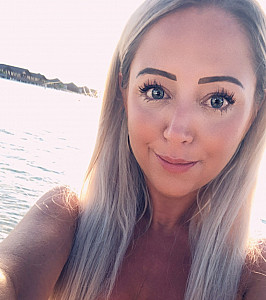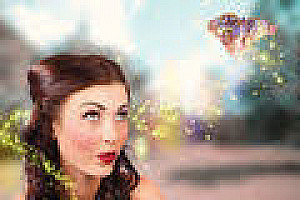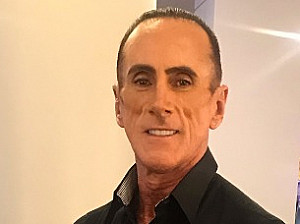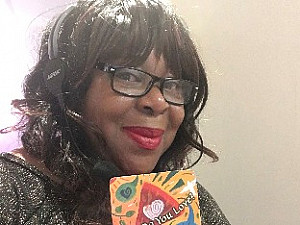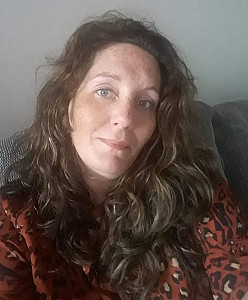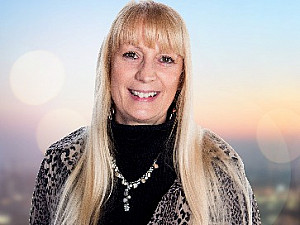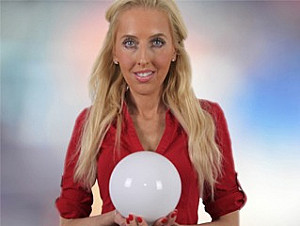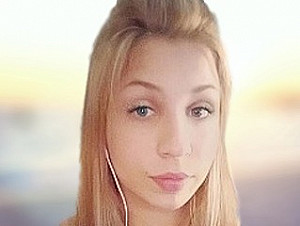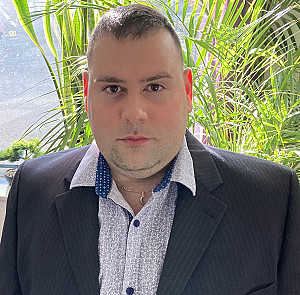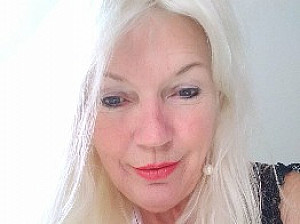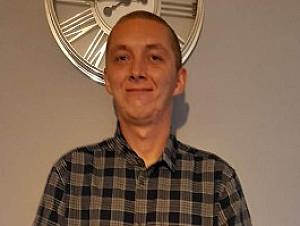 Steven B | Pin: 7164
I am a natural psychic, medium and able to work with my guides to bring you the insight that you need.
My favorite tool is my mind; I can work with no tools/freehand with my clairvoyant and clairaudient abilities and I can also work with angel, tarot and oracle cards. Some of my psychic skills include dream analysis, chakra balance and psychic development.
I am a kind, compassionate and understanding reader and ready to bring you insight and guidance to whatever may be troubling you.
Thank you
Status: Offline
Rating: 3.4286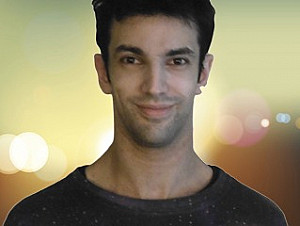 Rafael | Pin: 5094
The main goal for me is not only to give psychic insight from readings, but also to make them inspiring. I hope to guide you towards your own vision so that you may view your situation in alternate ways, offering you guidance to move forwards in a positive direction. I place a priority on supplying you with the insight towards self-empowerment.
I usually work with Tarot cards however I can also use the Crystal Ball, Runes and Tea Leaves and other tools either in combination with each other or separately.
I am very honest psychic and have a direct approach. I tell you things how I see them rather then what you want to hear.
"Being an example of inner peace is an effective way of expressing your desire to offer inspiration to others". No more perfectly have words ever described me, than this quote from Dr Wayne W Dyer.
Status: Offline
Rating: 4.7143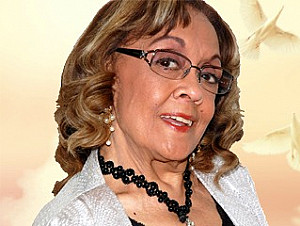 Anistra | Pin: 4789
I'm Anistra and I have been a reader for over 50 years, I'm a psychic, astrologer, and third eye reader, I am also a Clairvoyant. My areas of forte are in love and relationship readings, providing guidance into your destiny and life path, as well as your career and work life. As a regular here at Psychic Now, I am often on hand to provide calm and positive readings. When you first enter a reading with me, I will give you my name and PIN number, before explaining how I work, and asking what it is you would like me to look into. I will then use my natural psychic abilities and crystals to try to tune into your situation. I often don't use any tools, other than some crystals to provide energy to me during readings. Instead I prefer to use astrology and my natural psychic abilities, as I feel that this guides me to tune in much more quickly and deeply than using tools alone. My guide is my third eye, which communicates with me by clearing the way to your energy. This will then guide me into a connection with you, aiming to clear away any spiritual energy blockages.
Status: Offline
Rating: 4.35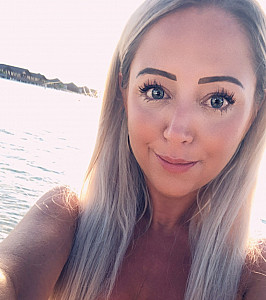 Claire D | Pin: 7294
Hi I'm Claire and I am a natural born spiritual medium and spiritual healer. I have been aware of my psychic senses since I was a child; my mum was also a medium and regularly used to practice spiritual healing and meditation with me whilst I was growing up.
I use my skills to communicate with guides and also your own higher self through the senses of clairaudience (the ability to hear), clairsentience (the ability to feel), clairvoyance (the ability to see) and claircognizance (the ability to know); These abilities help to provide you with guidance in all areas of life.
I have been reading for clients for many years whilst also teaching others to meditate and connect with guides themselves. I'm not a speculator and can only tell you what the guides tell me, however they are always with us, they know us sometimes better than we know ourselves and will always provide guidance for our highest good to help us through our life path. I am also a fully qualified Reiki Master and spiritual healer. I work for you for the highest good and offer guidance with purity and love always.
Thank you for reading and I look forward to connecting with you and supporting you on your journey through life. Love and blessings, Claire xx
Status: Offline
Rating: 4.5556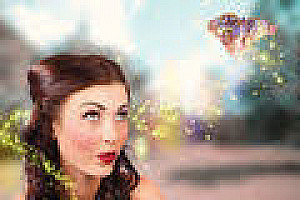 Renetta | Pin: 7173
I am an Empathic & Patient Reader / Listener / Psychic Advisor. I Have Over 30 Years Experience in Esoteric & Astrological Work including featuring in the Media & TV. I am A Natural Psychic, Medium, Card reader and Empath. Some of my other skills Include Angel Cards, Crystals, Life Coaching, Numerology, Psychic Development, Dream Analysis, Remote Viewing, Clairaudience, Clairsentience, Tarot, Reiki & Spiritual Healing, Aura Readings, Pendulum and Runes.
Coming from a long line of Spiritual Mediums, Psychics & Healers, including my Grandma & Great Grandma who helped form and run a local Spiritualist Church. I can also link in with your pets & other animals. I can help you move on from your past and deal with the present to go on to a better & brighter future. I am also a practicing Wiccan. I look forward to reading for you and speaking to you soon. Blessed be.
Status: Offline
Rating: 4.375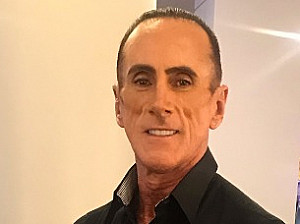 Joe | Pin: 4029
Hello I'm Joe, a Natural Psychic who has been practicing and utilising my senses for over 27 years. Using a direct, focused and compassionate approach, I aim to connect through voice vibrations, giving me a connection and insight on the throat Chakra. From there on I look to connect with the remaining Chakras, building my focus to concentrate on the client's Aura.
I see myself as a dedicated Psychic, I like to sense quite quickly if my customer is nervous with me. To combat this I will ask you to focus, take a long deep breath and release any uncomfortable, negative energy. I will then explain my method and how I will apply it to connect with you. Should you be uncertain of my explanation I am more than happy for you to stop me at any point.
I engage with you, aiming always to give you a light, positive and uplifting reading. Prominent colours and energies can appear to me through the Auras and Chakras I am connecting to. These will always be unique to the person I am reading for, the variety and intensity of colours I can see will give me insight into why someone is possibly feeling the way they are and I can then give insight on how I feel they may be in the near future. Through my distinctive style I can offer my own special kind of insight, giving you guidance and possible points to focus on for their future.
I connect with several Guides to channel my abilities, who are always on hand to provide me with strong guidance and support whenever I require it. I can connect to my Guides by using meditation techniques that I use throughout my readings.
I knew from an early age that I had something different and enchanting. Just by looking at a person or a picture I often saw colour surrounding them, and soon began to associate this to peoples' moods or scenarios.
A reading with me is like one you may not have experienced before. My meditation, inspirational readings and versatile style inspire people to move forwards in a positive and tranquil manner. I currently live in Thailand enjoying life to the full. My hobbies include performing arts, painting, reading, writing, caring for animals, photography and good food. I would also like to study Psychokinesis and Metamorphosis, allowing me to broaden my psychic senses and interests. I believe my versatility makes for a distinctive, individual reading that you will recall with a sense of definition giving you a considerable amount of guidance and focus for you to build on in the future.
Status: Offline
Rating: 4.6327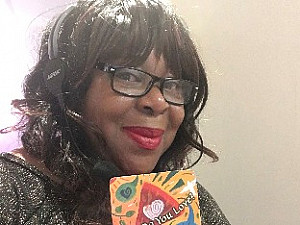 Queen Léonie | Pin: 6791
Hello I am Queen Léonie. I am a natural, compassionate, and straight talking psychic reader with 25 years' experience. I like to use my cards, crystals, and spirit guides to provide guidance and insight for my callers. I feel it's important to get straight to the heart of concerns, small, medium or large. My callers tend to ask me for love and relationship insight or to look at their careers and work paths. I enjoy being able to work with someone who has passion and wants to push themselves.
I will start my readings using my cards and giving you the general insight I pick up around you. Then we can move on to my spirit guides and the questions you have. It is vital to me that you are relaxed and comfortable before we go ahead. I first noticed my psychic senses when I was a child. I found it a little strange for a while. When I was in my 20's I decided to follow the path, and develop myself as a psychic and I have never been happier.
My main hobby is traveling. I have family around the world and adore visiting them all. Self-improvement is a big part of my life and I enjoy educating myself at every opportunity. My most inspirational quote comes from my beloved Grandmother – "Make new friends but keep the old one is Silver & the other Gold".
Status: Offline
Rating: 4.7143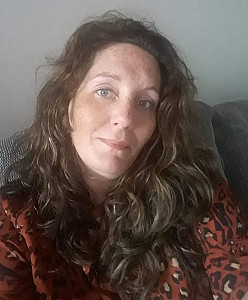 Dinah | Pin: 7212
I'm Dinah, I have been practicing my gift for over 15 years as it was passed down through my family. I've always known I have skills. and I've just built my confidence with practice. My sun sign is Libra and my moon is Leo.
I am a natural psychic, but I can use tools such as tarot cards, crystals and pendulum. I would describe my readings as calming, uplifting and compassionate. I'm very calm and put my clients at ease. A lot want answers on love and I'm very honest but positive I will always look for that positive response. I'm very diplomatic and talk to support, not to make anyone feel embarrassed I want my clients to remember me. I greet them and put them at ease just talking, never diving in or asking abrupt questions. I'm calm and I remember what I use to feel like when I'd visit a psychic
My hobbies include reading, making jewellery and walking. I always cleanse my crystals. I'm a lover of oils too and I'm a big cleanser. I think it's a bit over the top but others' energy is so easily absorbed.
Words are spells, be careful what you ask for. – this is my favourite quote, by my dad.
Status: Offline
Rating: 4.6667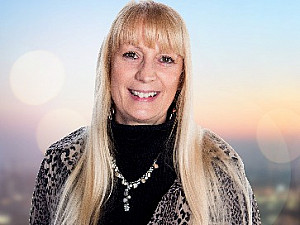 Caroline Suzanne | Pin: 4673
Hi there, I'm Caroline Suzanne. I have been a professional psychic reader for more than 17 years, and would describe myself as being honest, compassionate and caring. My three main areas of reading are love and relationships, family, and matters concerning pets and other animals.
I am often available to deliver my own brand of calm and compassionate reading. When you first connect with me, the first thing I will do is introduce myself to you, and the way in which I read. I will then ensure that you are comfortable, as I understand that a lot of first time callers will be nervous. I will then ask what you would like me to look into, and begin your reading.
My favourite tool is my moonstone, which I have used for the past 33 years. When I am doing a phone reading, I feel it helps me to gain an understanding of the messages that my guide is sending to me. I also use my crystal ball in a similar way, as well as using a pendulum, Angel and Oracle cards.
My Guide communicates with me by transmitting signs and feelings to me during readings. When a caller asks me a question, my guide transmits images and feelings in order to guide me towards insight. For example the image of fallen leaves to signify autumn.
I first realised that I was a psychic in my early childhood, and have been performing readings since I was 19. However, it has only been in the last few years that I have chosen to make a career out of this, and develop my readings.
Besides performing readings, I enjoy listening to music, swimming, spending time with my family and friends, and browsing quirky shops and markets. I am inspired by the quote: 'The only person you should try to be better than is the person you were yesterday.'
Status: Offline
Rating: 4.5625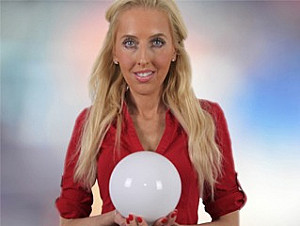 Faith | Pin: 4652
Hello I'm Faith! I always try to bring my smile and giggle onto the show and believe that lifts the energies for new and regular callers. Just a few minutes with me and I will show you just how much my psychic senses mean to me. I am serious about spirituality and passionate about all things psychic and I believe this shows. I like to think I know how to shine.
I'm a psychic, as well as being a spiritual healer, and work with a huge variety of tools including cards, a crystal ball and pendants as well as the sixth sense. With over thirteen years' experience, I am focused on lifting spirits, and guiding you to get your life back on a positive track all while making you feel uplifted.
Status: Offline
Rating: 5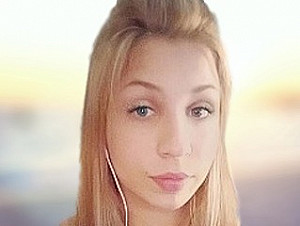 Sabrina | Pin: 6699
Hi, I'm Sabrina, and I am a 5th generation non-judgemental, caring and compassionate natural psychic reader with over 15 years of experience. I am open to discuss almost any topic, however my preferred areas are love and relationships, career and work, and your destiny and life path.
When you come through to me for the first time, I will briefly introduce myself and explain how I work. I do feel that it is important to reassure you that I will not judge you based on what you say to me, as this can allow you to feel more relaxed and open. My sole purpose during my readings is to guide you along the best possible life path in the direction that you would like to go.
When I read for you, I will mainly use my natural psychic abilities, as I find that these alone give me a very deep level of insight into your situation, and often this is all I need to guide you along your life path. However, I can also use the cards when requested in order to gain a wider view of your situation.
I remember that I was around 5 years old when I first discovered my psychic skills. When I didn't understand what they were, so I spoke to my mother. She explained that it was a gift that had been passed down through the generations in our family. It was at that point that I decided that I wanted to develop these psychic skills and use them as much as possible, so I set off on the long road to become a professional psychic reader.
Besides giving readings, I also love spending time with my husband and children, as well as other friends and members of my family. I am particularly inspired by a quote from my mother: "Always listen to your heart and do what's right." So, for an honest and inspirational reading, give me a call today!
Status: Offline
Rating: 4.1667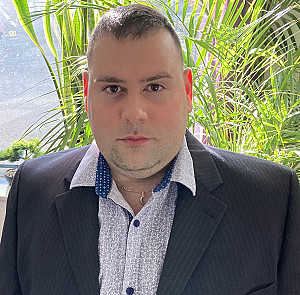 Psychic Ivi | Pin: 7236
For around 10 years now, I have been working professionally as a psychic medium. This means that I am able to connect with energies, as well as guide people in areas such as love and relationships, general readings and priorities in one's life.
I have always known that I had psychic abilities, as far back as I can remember. As a child, I could sense different energies and this developed into me being able to read people and their situations. I finally made the decision to turn my abilities into a career, and have never looked back since.
I am constantly furthering my knowledge in this field, attending various workshops and events to continue honing my skills. Additionally, I offer distance readings through email or phone.
About me:
I have always been confident in my ability to help others. I am able to see their Aura and the energies around them, as well as their chakras. If they have any blockages which prevent them from living the life of their dreams, I can help clear those blockages. I also have the ability of remote viewing, so if you are wondering how a particular person is doing but you lost contact, I can remote view it for you and give you information that may just bring comfort to you.
Tools and Skills:
When reading Tarot cards, I use the symbology of the cards along with numerical significance to give a reading. It is a true blessing for me to be able to do this work and have a strong connection with my higher self. My other area of expertise is animal communication – something which fascinates me greatly! Animals have so much to teach us, and I am able to bridge the communication gap between human and animal.
If you are looking for guidance in any area of your life, please don't hesitate to reach out. I look forward to connecting with you and helping you on your journey. Blessings!
Status: Offline
Rating: 4.8333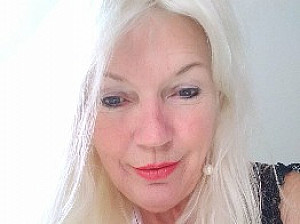 Alison W | Pin: 7160
I discovered I had a psychic ability when I was 7 years old. I began to venture into Metaphysics when I moved to Scotland in 1989, and by the age of 40, I felt I had a calling from spirit to work as a Tarot reader and also became a Reiki Healer. I accomplished my bigger purpose in life when I moved to Lanzarote in 2000 and opened up my Reiki Healing Sanctuary.
I am a natural psychic and am able to provide an insightful, positive, calming and compassionate reading on many subjects; The main areas that I tend to look at for people are career & work, general readings, house moves, love/relationships and chakra readings and balance, just to name a few.
I will work with angel cards, tarot, clairaudience, clairsentience and clairvoyance to bring you guidance; I am also a medium with 20 years of experience. I was guided to do telephone readings in 2004 and have become very passionate about doing readings over the phone.
I look forward to guiding you on your path.
Thank you for reading!
Status: Offline
Rating: 4.4242