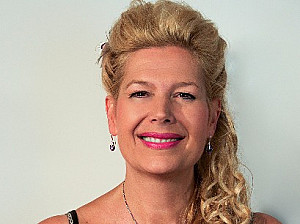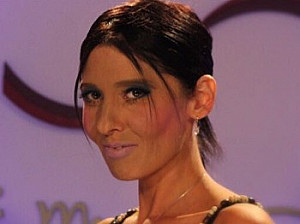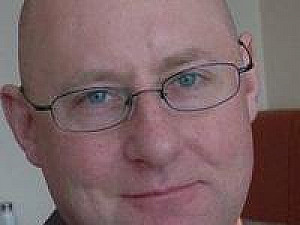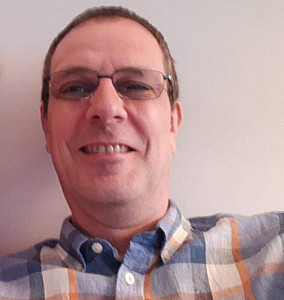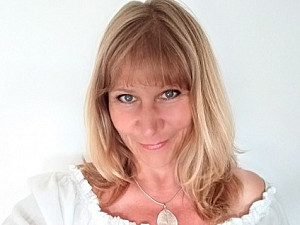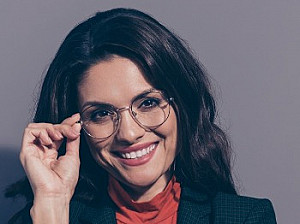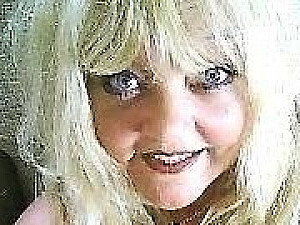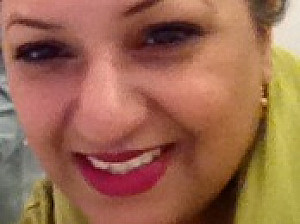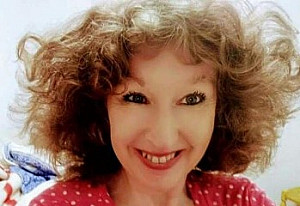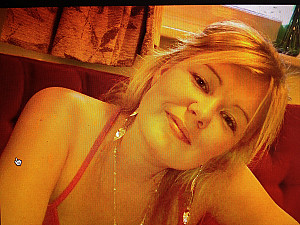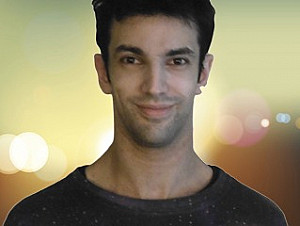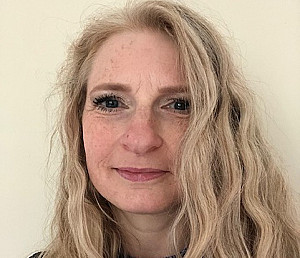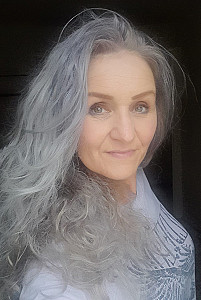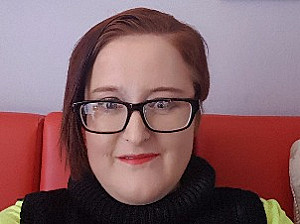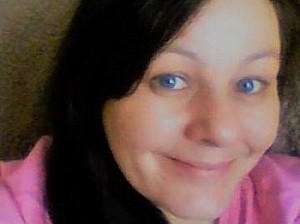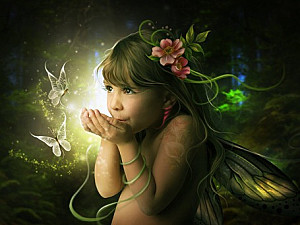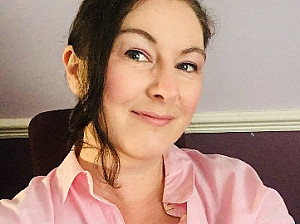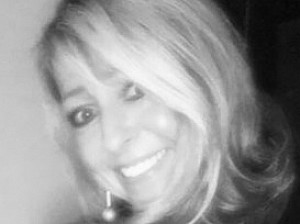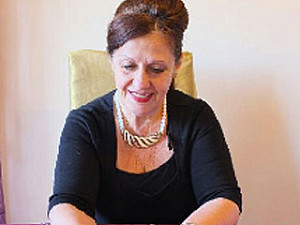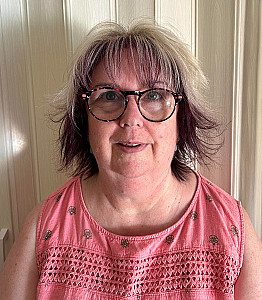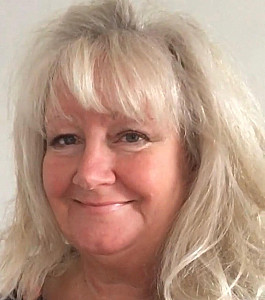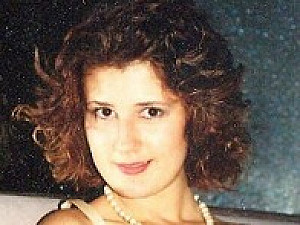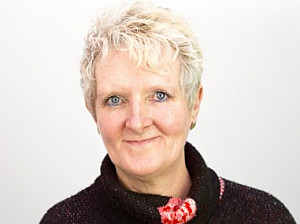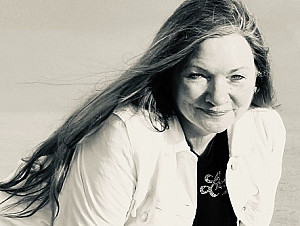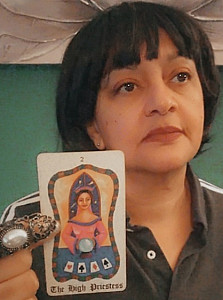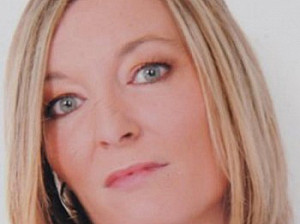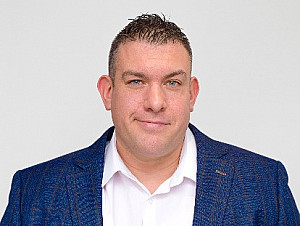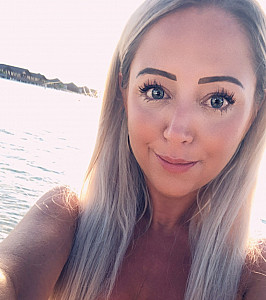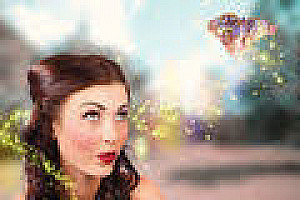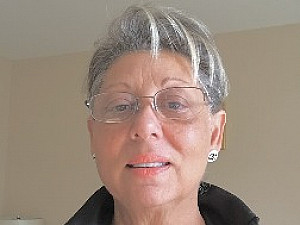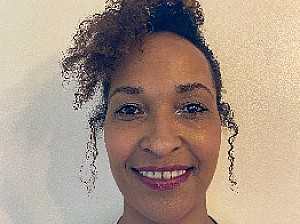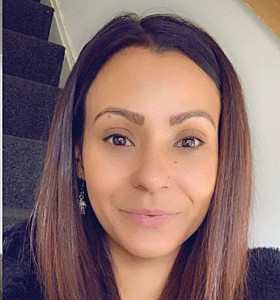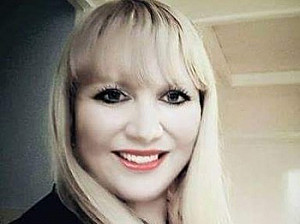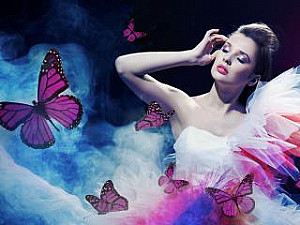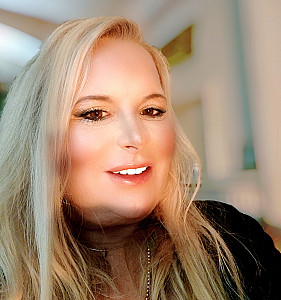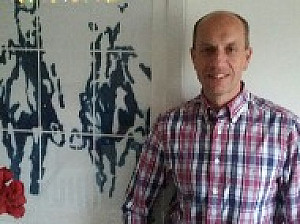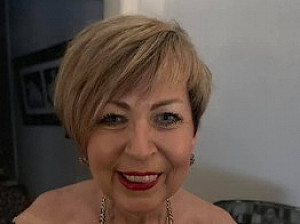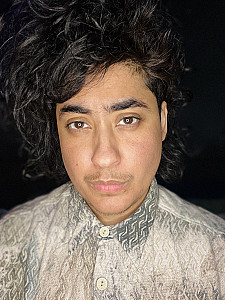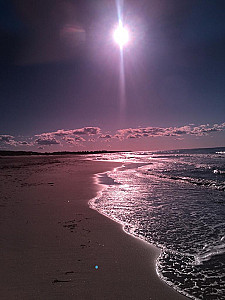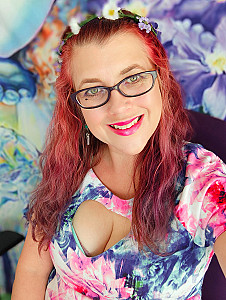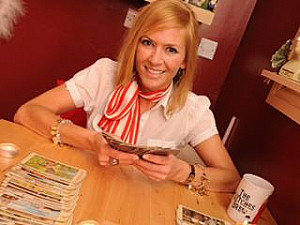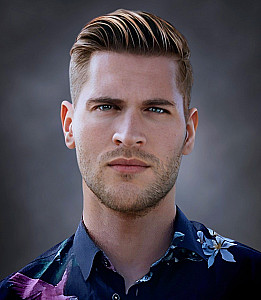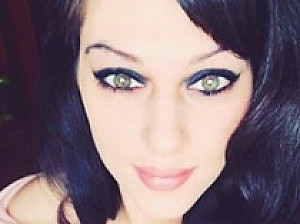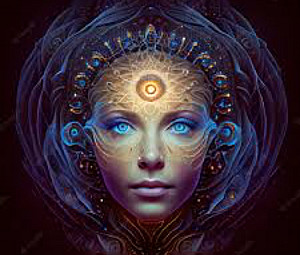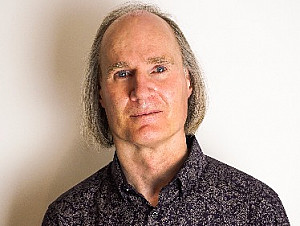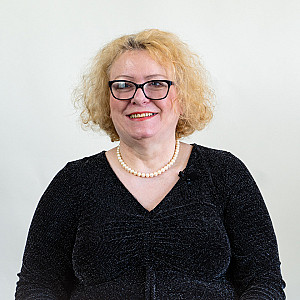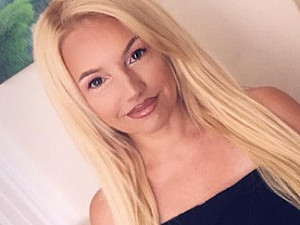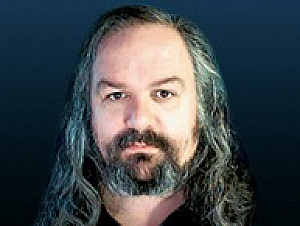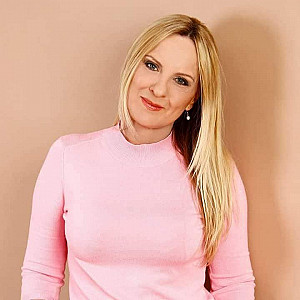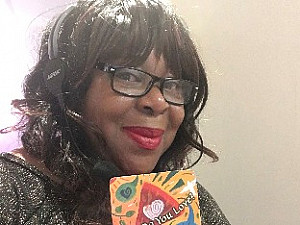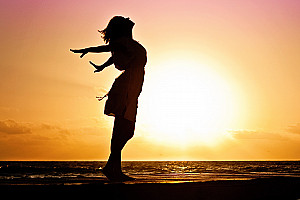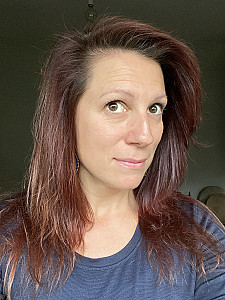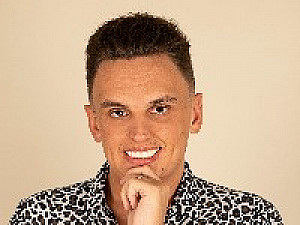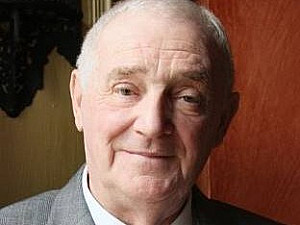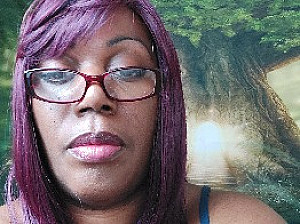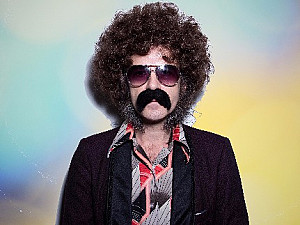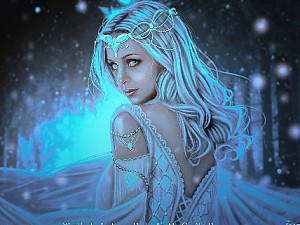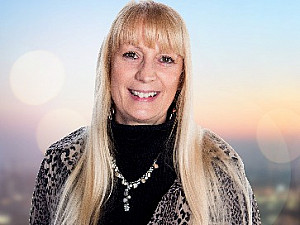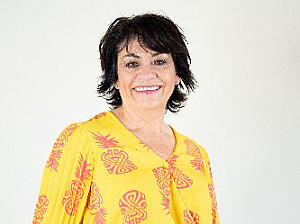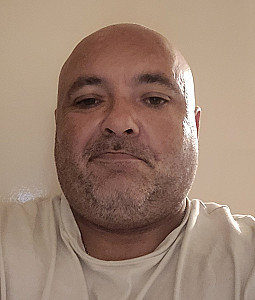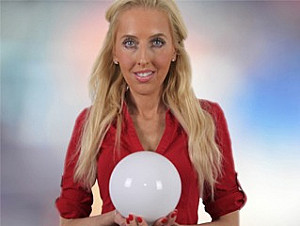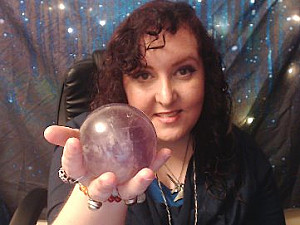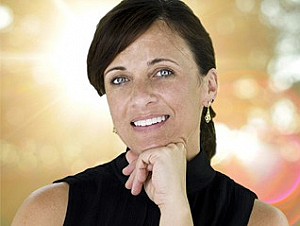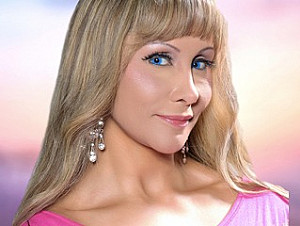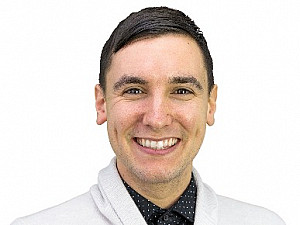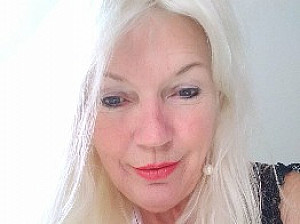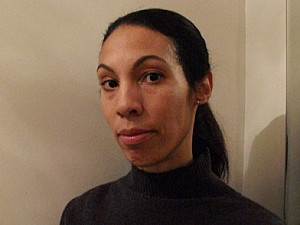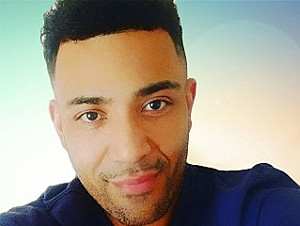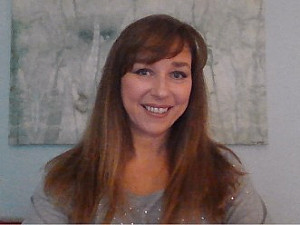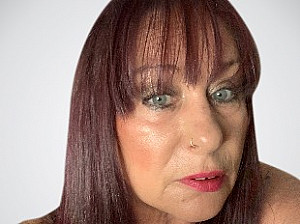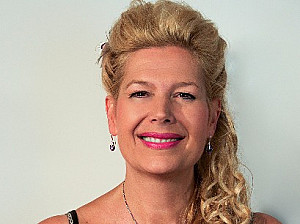 India Jo | Pin: 6799
Hi there my name is India Jo, I am an empathic psychic who also works in the realms of Reiki and Angelic spiritual healing. I love reading peoples auras and I tend to not use any tools when I read for people. However I can also work with people's chakras the Crystals, Guardian angels, the Pendulum and Psychic development.
My clients are usually looking for guidance in their life, maybe they are at a crossroads and would like insight into matters such as career, love life or relationship issues. Although, I make it clear that their decisions should be exactly that "their choice" as everyone has free will.
I believe I am an enlightening and honest reader who aims to provide positive readings which will hopefully leave people feeling guided and uplifted.
In my spare time I photograph clouds as well as trees and nature, I also write poetry and stories. I play guitar and also love to sing. I used to be a semi-professional singer. I don't do many gigs at all now after retiring about 10 years ago. I have recently learned a new genre and am passionate about it, which is classical singing.
My inspirational quote would be: "Forgiveness is the greatest life-lesson of all, if we all chose to forgive then this world would be a peaceful place to be, we are all intrinsically linked, we are ALL ONE, live peacefully. NAMASTE.
Status: Offline
Rating: 4.7857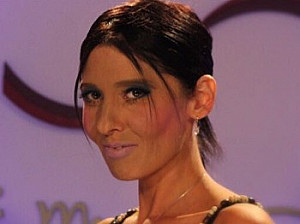 Emma Jane | Pin: 4833
Emma says that she has been a professional reader for over 7 years, with her main area of focus being in readings surrounding love and relationships and psychic development. She tells us that she uses her guides during her readings, as well as her cards, in order to help deliver your reading. She also says that she began speaking to her guides at the age of 5, and has been developing her skills ever since, in order to deliver readings for hundreds of people.
Status: Offline
Rating: 4.8108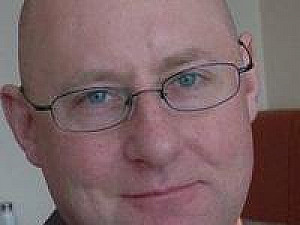 Alexander | Pin: 6137
I am Alexander and I am of Irish descent. I would describe myself as being spiritual, realistic and grounded. I have been an active Psychic for over 20 years. I am extremely approachable and friendly, and aim to put my clients at ease quickly. It is important that my client is very relaxed as this allows the insight to flow quicker for me.
I have a strong Natural ability, but if I feel I need to, I am also able to use Astrology, Tarot Cards, Runes and Angel Cards. I like to look into areas of Love and Relationships, Family Life and Career, but I can be adaptable to many situations that may arise. I am a great believer in my readings.
I have always known that I have had a strong intuition, there wasn't a particular moment that I suddenly realised my ability, it was just a natural instinct for me. I feel it is absolutely paramount to be open to change and the Law of Attraction – like attracts like, as long as you free yourself from any blockages you can achieve, I believe nothing is impossible.
During my free time I like nothing more than spending quality time with my partner and children. I am also extremely interested in Ancient Religions and Civilisations, History, Reading, Cycling and Travel. I am always open and willing to learn new concepts and am invariably updating myself through the purchase of materials so I can continue improving and expanding my psychic knowledge.
Status: Offline
Rating: 4.7368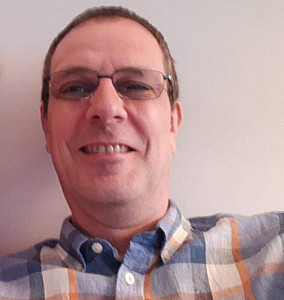 Ian | Pin: 7220
I am a natural psychic, clairaudient, clairsentient, clairvoyant and medium. I receive insight from my guide and can sometimes hear and see this insight too.
I have had the privilege to work with Spirit guides since childhood and I attended two development courses to further improve my skills. I have now been working as a psychic for 26 years, giving guidance in areas such as General, Love/Relationships, House moves and relocations and Work & Career.
I look forward to connecting with you
Status: Offline
Rating: 4.875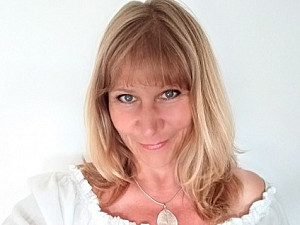 Sophia Angelini | Pin: 6921
Welcome, I'm Sophia Angelini. I am a compassionate natural psychic and card reader. I have been practicing reading now for over 26 years so I have plenty of experience. My unique psychic skills offer my clients insight into various areas of their lives and also allow me to look along the path of the journey.
I can work free hand/ no tools and use my psychic senses to bring guidance into areas such as destiny and life path, looking into past to see roots of current situations or emotions, removing emotional blockages and general readings. I also have experience in remote viewing, psychic development, chakra and pendulum.
To begin my readings, I will ask for you to provide me with your date of birth. I will ask which areas you would like me to look at or if you would prefer a general reading. If at any point during the reading, you are not understanding what I am saying, then please let me know so that I can explain and perhaps simplify terms if needs be. I also wish for you to be comfortable during my readings – This is one of the most important things.
I have known about my psychic ability since I was just 2 years old. This was a natural progression throughout my life when I would start seeing, hearing and sensing things. I developed the abilities I have now through traveling.
I LOVE nature and foraging. I love exploring, traveling, meeting like minded souls, music, historical buildings, sourcing herbs and medicinal plant's and creating remedies and healing balms from them. Animals. I can't live without animals around me and having adventures with my grandchildren. I also write poetry and love photography.
If you are looking for a down-to-earth and enlightening reading then please give me a call.
Status: Offline
Rating: 4.6667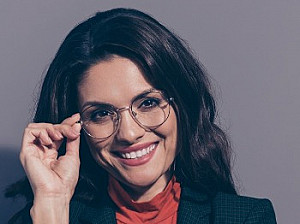 Jane Capriani | Pin: 5009
I have been providing readings to my clients ever since the nineties, when I went through a personal and emotional experience.
I work utilizing my spirit guides and also use a number of other tools such as tarot, numerology and crystals, I am also a Clairsentient and Clairaudient.
I am one spiritual lady, who prides myself in being a caring and experienced psychic and treasure my psychic senses to bring you a unique form of guidance.
I trust the insight given to me by my guides when I get them and I like to ensure my reading truly resonates with you.
Guidance is what I consider as my forte; so sit back, relax and enjoy your reading, which I always aim to ensure is a uplifting experience!
Status: Offline
Rating: 4.9333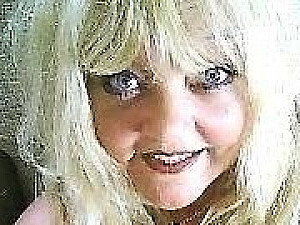 Theresa Tee | Pin: 4023
Theresa Tee is a Natural Psychic and Spiritual Healer who also works closely with her guides to bring you her uplifting readings. She also practices animal communication. She specializes in remote viewing, aiming to look in-depth at matters of love, career and general readings when requested. She's a forward-thinking, positive person who aims to encourage the same values in her clients, so if you're looking for a little guidance and a push in the right direction towards a bright, happy future in the form of some in-depth, positive, uplifting insight, Theresa Tee is the reader for you. She's not just comfortable in reading into most situations; she enjoys it too, so whatever area of your life you'd like to shed a little light on, choose Theresa to guide you with depth, and honesty.
Status: Offline
Rating: 4.5714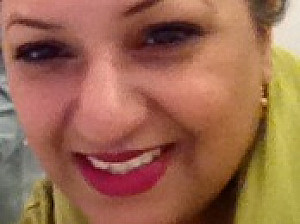 Saira | Pin: 6661
Hello my name is Saira and I would describe myself as being a calm and intuitive reader, with an enlightening and uplifting approach to giving psychic readings. I have felt that I have had psychic abilities for about 20 years, but I only decided to use them in a professional manner about 6 years ago, as I believe that divine timing plays a part. I feel that when our psychic skills are used efficiently, being in the right vibration at the right time is important. I am also Clairsentient.
I like to work with my favourite deck of cards, alongside them, the energies and vibrations I pick up from the caller come through and I can start to gather insight. I then aim to relay what I am feeling, back to the caller. I can sometimes get a visual display about the person in question, it can be given to me in clear colour pictures or other times it can be in black and white images. I really do enjoy giving clients the insight that they ask for and then to show them that they can get through most things if they adopt a positive attitude. Most people see the fear before the good, which I feel .can hinder the movement of their intentions. Once this is unblocked they can move forward with more confidence.
When I'm not focusing on my spiritual journey, I like to focus on me. The mind and body are equally important. I like to keep fit and healthy. I love visiting the gym and training. I love to lift weights and also swimming.
Ask, believe and receive using the Law of Attraction – Abraham Hicks
Status: Offline
Rating: 4.6429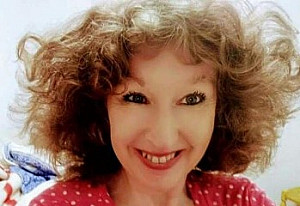 Dawn Aurora | Pin: 4543
Dawn Aurora tells us she has many years' experience of being a psychic. She uses her Tarot cards and crystals, and also her guides to get a link with you. She is trained in Reiki and has been using all of her senses and psychic tools to guide people for many years.
Dawn will happily discuss any relationship or career questions, but can also give general guidance on self-development using her training as a life coach.
Status: Offline
Rating: 4.7647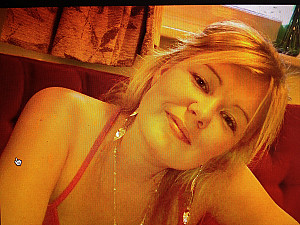 Katie | Pin: 7234
Hi I'm Katie, I am a naturally gifted Psychic and Clairvoyant, I link in with you, my Spirit Guides and my cards to have an overall look at your situation.
I have been reading professionally for over 15 years, with many happy returning clients that come back to me time and time again. I give all my clients 100% when ever they speak to me.
I am a good listener, and you can ask as many questions you wish during your reading with me, and I will give you real answers and guidance moving forwards.
I can answers questions relating to love, relationships, friends, work or family – I understand that certain things can be a worry and that is why I am here, to help give you the answers and the closure you are looking for. It might be that romantic connection or you are wondering why they haven't contacted you, or you want to know what they are thinking… or maybe about home family and career. Whatever the questions may be, I am here to give you that insight that you are looking for. I would be very happy to read for you and I look forward to hearing from you soon.
Status: Offline
Rating: 4.6842
Sonia Oscar | Pin: 6310
Hello! I'm Sonia Oscar, a natural psychic with over 25 years' experience working with my guides. My psychic senses of seeing, feeling, hearing and sensing can give me insight when I look into many areas of your life and I can offer positive, inspiring and uplifting guidance. I use Traditional cards, Angel cards, Goddess cards, crystals or work hands free. I am a Reiki Master and can often also send spiritual healing energy and compassion to the client and their situation. Connect to me today!
Status: Offline
Rating: 4.7143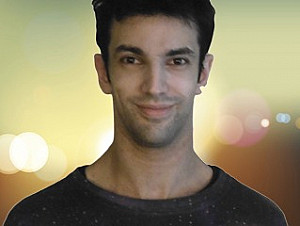 Rafael | Pin: 5094
The main goal for me is not only to give psychic insight from readings, but also to make them inspiring. I hope to guide you towards your own vision so that you may view your situation in alternate ways, offering you guidance to move forwards in a positive direction. I place a priority on supplying you with the insight towards self-empowerment.
I usually work with Tarot cards however I can also use the Crystal Ball, Runes and Tea Leaves and other tools either in combination with each other or separately.
I am very honest psychic and have a direct approach. I tell you things how I see them rather then what you want to hear.
"Being an example of inner peace is an effective way of expressing your desire to offer inspiration to others". No more perfectly have words ever described me, than this quote from Dr Wayne W Dyer.
Status: Offline
Rating: 4.7143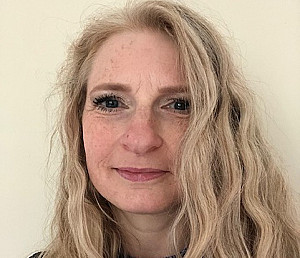 Polly | Pin: 4816
I am Polly, I have been reading professionally far for over 14 years, I am naturally gifted with a lot of my gifts coming from picking up on people's emotions as a young child, I just felt & knew things about people, mostly that wasn't welcomed by them as you can imagine! My path as a psychic and medium has been an amazing journey of always learning & evolving. I had to learn a lot by myself in life, I've seen the positive side and the darker side of the spiritual world. I knew in my 30s why I had to go through this very testing time and why. I met my teacher in my early 30s & from there things began to make sense.
I help others understand the bigger picture of what life is about. I see it as we're here to learn and to turn negative into positive, that's why cycles repeat until cleared, just in different scenarios.
We are all connected and absorb all that is around us.
I give positive uplifting reading and explain why you're going through what you are, there is always a deeper reason why. I connect quickly, mostly hands free, as tools are just a focus. I can read many items really everything holds an energy which I connect to. I can read into every situation of your life.
I am a psychic medium, past life therapist, animal communicator, I am also a natural angelic healer and chakra clearing, psychometry, pendulum, crystals, pebbles, crystal ball, flowers and remote viewing. I use and see colour a lot, I also use my psychic abilities and can give mediumship development.
I still have more that I want to learn on my journey, hopefully so I can show others life really isn't as bad as they think.
Status: Busy
Rating: 4.7727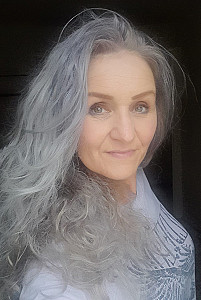 Vicky | Pin: 4522
Vicky has a no-nonsense approach with her readings and gives you truthful, honest answers and ways to move forward. She is a natural psychic and needs no tools. Vicky will be able to tune into you, your situation and give you a mind-blowing reading in no time at all. Also a Reiki healer, Vicky will offer healing to those who need it.
Status: Offline
Rating: 5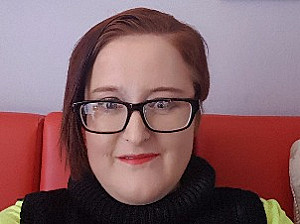 Shannon | Pin: 6820
My name is Shannon. I am a gentle, compassionate and empathic reader and I always see the positive in any situation. I read tarot, angel and oracle cards and use pendulum in my readings and use intuition to guide my clients. I have a keen interest and skills in astrology, numerology, crystal and colour therapy.
I have always been psychic but just assumed it was normal. It was only from my mid 20s onwards that I became more comfortable with it. I have been on retreats and had atonements and had very challenging life experiences. The main challenge for me was to have confidence in myself and my psychic abilities. I love my job and I love guiding people in their life journey. This type of work uses my best psychic skills.. Being articulate, sensitive, visual and friendly.
I can look into many situations, astrological personality analysis, compatibility between 2 parties using astrology or other tools and love and relationships and I get to the point very quickly.
In my spare time I love singing, drumming, walking, travelling and learning languages, camping, aqua aerobics and photography. Also updating my skills and going on retreats.
"God promises a safe landing not a safe journey"… Joyce Meyer
Status: Offline
Rating: 4.1429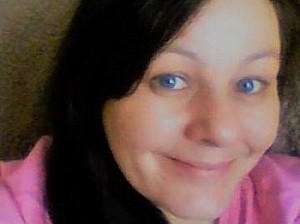 Nicola C | Pin: 4640
Nicola C is a natural psychic and also works with her guides to bring you uplifting readings without tools and simply by tuning in. She has been working online for over 10 years and always works with integrity and honesty within all her readings, telling you what she sees. She believes in truth and empowering her clients to make their own choices on their life's pathway. She also believes we often all have the answers within us that we so often seek; we sometimes just need a little insight and guidance in unlocking them.
Status: Offline
Rating: 4.4286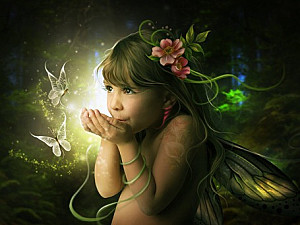 Serena | Pin: 6502
I'm Serena, and I am a gentle, natural psychic who is always aims to get to the heart of a variety of situations. I have been a reader for over 10 years.
When you first connect with me, after a short introduction, I will do all that I can to help you to relax and be comfortable, as I feel that this is very important so that you can get as much from your reading as possible. I will then ask you if there is anything in particular that you would like me to look into for you.
During my readings, I will generally work hands free with the help of my guide. I usually use telepathy to help me link in with your thoughts and feelings, to develop a deeper level of insight into your situation. I also have a great interest in the performing arts, and this helps me to bring a creative twist to my readings, which can help me to pass on any guidance to you in the best way possible.
When I was a child, I was very spiritually sensitive, however it was not until my 20s, when I started having a variety of very powerful dreams and experiences. This then opened up my awareness to my psychic ability, and helped inspire me to accept, follow and develop my senses. I then decided that I had to work with this, and share it with other people, and since then, I have delivered hundreds of readings to a broad spectrum of people.
In my free time, I absolutely love music, as well as being creative to help engage with other people and cultures, as well as writing and travelling. I am inspired by a quote from the author Anais Nin: "Life shrinks or expand in proportion to one's courage", so for an uplifting and inspirational reading, call me today!
Status: Offline
Rating: 4.4286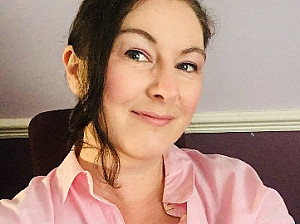 Heather | Pin: 7029
Hello; My name is Heather. I am a natural Psychic and I love using my psychic abilities to guide you. I can connect to guides and provide insights with a general Tarot Reading and I can also give direction on your own psychic development.
I like to use Tarot Cards; I have always felt drawn to them. I don't always need to use them and I can work using other methods like crystals or angel cards or work hands free. The Tarot cards are my preferred method as they help me to establish a link, which I am then able to receive insight psychically by seeing and hearing.
My many guides are able to relay insight; they keep me grounded when I need to focus my attention on situations.
I am a positive friendly person by nature and like to put that energy into my readings. I aim to give you as much insight as I can. I have up to 25 years of experience, looking into areas such as past life, general readings and priorities in one's life.
I always knew I was psychic as a child. It was a natural progression to develop and then move on to give readings. I relied heavily on the teachings my grandmother gave me during childhood. I joined a development circle at my local Spiritualist Church, which I now run.
I see each reading as a chance to learn and by talking to people, we are always learning.
During my spare time I love spending time with my children and my husband. We are film buffs; I am quite geeky – I love science fiction and fantasy. I also enjoy photography as a hobby. An inspirational quote for you would be "Do or do not, there is no try." Yoda, Empire Strikes Back. It basically tells you to put your all into something, if your intention isn't there you won't succeed.
Thank you for taking your time to read my profile and if you are looking for an up-beat, friendly and detailed reader then I will be waiting for your call.
TO PRE-BOOK HEATHER – https://calendly.com/heatherpsychic
Status: Offline
Rating: 4.7308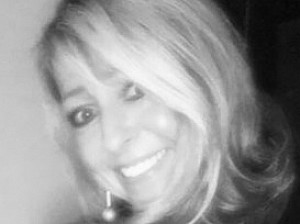 Astara | Pin: 7064
Welcome! I am a natural psychic empath with over 30 years' experience. I am a warm and welcoming individual instantly putting my clients at ease. I work with crystals, a variety of cards and pendulums alongside my natural psychic senses and my numerous guides. I deliver my readings in a compassionate, honest, non-judgemental manner and aim to leave my clients feeling positive and uplifted during and after their insightful reading. I have a wealth of life experience and wisdom and I like to read on any area of life and circumstance. I am a Reiki Master and Master Teacher and also a Crystal Therapist and Life Coach. I am also a Natural Intuitive Psychic Medium with Clairvoyant, Clairalient ,Clairaudient ,Claircognisant ,Clairsentient and Clairtangent abilities.
I love to connect with others to give guidance and spiritual healing; I have my own very busy private practice in Scotland. I find my work extremely rewarding and I am very grateful to be able to use my natural gifts to guide others.
I look forward to reading for you very soon!
Status: Offline
Rating: 5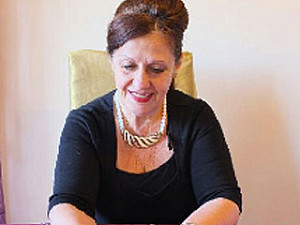 Maureen | Pin: 6328
Hi, I'm Maureen. I see using my psychic senses and combine this with my angel cards throughout my readings.
My own personal experience of life has given me a lot of understanding, insight and empathy into my caller's situations. Alongside 10 years of psychic wisdom gained from over 10 years of professional readings, I can work with your energy to hopefully point you in the right direction.
My readings cover many areas but my main focus is with love, relationships & career moves.
I believe wholeheartedly in my favourite quote; "we learn something new everyday".
If you are looking for guidance within your own life path, or feel I could help you learn something new today. I will be looking forward to hearing from you. x
Status: Offline
Rating: 4.7143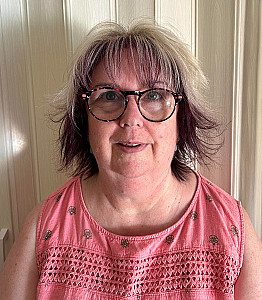 Hands Of An Angel | Pin: 4548
Hello there, i'm Hands of an Angel. I would describe myself as being a caring and compassionate reader, and have been giving readings for over 40 years. I am positive, friendly and bubbly and always aim to put you at ease quickly. I will never judge you and am happiest when I am able to guide and inspire you to move forward in a positive way, giving my fresh outlook on your life choices.
My main areas of focus are Career and Work, Psychic Development, and Love and Relationships. I use a vast array of tools to aid me in my readings, these include Numerology, Crystals, Pendulum, Oracle Cards, Angel Cards, Colour Therapy, and the Crystal Ball. I am also a Medium, Clairvoyant, Clairsentient and Clairaudient. I use all of the psychic senses and am also an empath.
My favourite inspirational quote is from my Grandmother which is "Never fight fire with fire, what goes around comes around." I like to spend my free time outside in the fresh air.
Status: Offline
Rating: 4.6471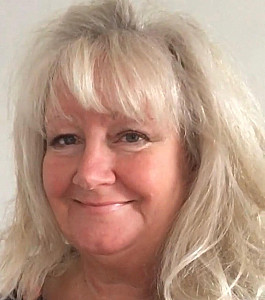 Cara | Pin: 4098
I am a Certified Moonologer, Reiki Master & tarot reader. I am Clairvoyant with Natural Psychic senses and I also use a Pendulum.
To give a general reading I combine my natural intuition with knowledge of tarot & astrology – particularly the Moon which influences each area of your life as it moves through the Zodiac.
I give straightforward readings focussing on practical, positive messages that reveal the energy around an issue.
For over 25 years I have been dedicated to developing my skills and I have worked as a professional reader for over 10 years.
I have had a rich patchwork of life experiences so you'll find me a non-judgemental, understanding & sympathetic listener.
I can also give you guidance on your own intuitive development, meditation & spiritual growth.
I can send you distant Reiki healing if you wish.
I can also give a personalised natal chart Moonology reading based on your time and place of birth. This will tell you when each area of your life will be activated by the energy of the Moon cycles. You will then know when and how to set your intentions that will bring your dreams into reality.
The best part of this job is bringing peace of mind and making a difference to someone's happiness.
I enjoy art & craft, being close to my animals and living next to the beach.
One of my favourite inspirational quotes is "Keep on Shining!"
Status: Offline
Rating: 4.4444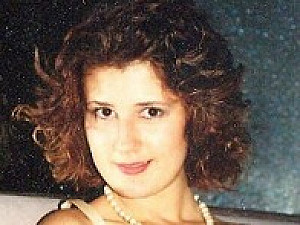 Melody Estelle | Pin: 4854
I have been giving in depth psychic readings since childhood, I have been a practising psychic for over 35 years with clients all over the world and my work is well known.
I am able to go in depth to reveal insights that have a profound effect on your situation, often bringing about an instant shift, at least to begin with, which should enable you to feel you can take control of your life back.
Choices are not just in our hands but in the hands of others we connect with; so outcomes will also depend on your skilled use of communication with others around you obviously. This is what many psychics refer to as 'be careful with the use of free will / choice'.
I work with a team of long trusted, reliable, super intelligent and loving guides; who only wish/work for your success and happiness.
I have an intense passion for my work and have actually lived from my own spiritual 'know-how' my entire life.
I work hands free, no tools, crystals are on hand and pendulum should they be required to accentuate the energies.
My readings are inspirational, spontaneous, uplifting and focussed.
I hope to be of service and very much look forward to your call.
Thank you.
Melody Estelle
Status: Offline
Rating: 4.9444
Sibilla | Pin: 7301
I am a psychic from birth as were my mother and grandmother. I have been reading professionally for up to 10 years now and I have crafted and developed my skills to help provide insight and guidance to people who need it.
I am a natural psychic and absolutely love working with spirit guides. Some of my other skills consist of Angel Cards, Life Coaching, Psychic Development, Dream Analysis, Pendulum, Clairaudience, Clairsentience, Clairvoyance, Medium, Natural Psychic, Tarot, Reiki & Spiritual Healing and Crystals.
I am very upbeat and empathic and I do not just tell people what they want to hear. I go very deeply into a situation and I am very easy to talk to. I hope to speak to you soon!
Status: Offline
Rating: 4.1667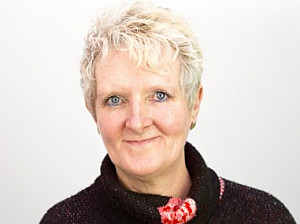 Psychic Sarah | Pin: 4009
About Psychic Sarah – Trusted Psychic and Experienced Card Reader
Hello, I'm Psychic Sarah. I have many psychic abilities including Natural/Freehand, Colour Therapy, Angel Cards, Oracle Cards, Pendulum, and Crystals.
I am an honest and enthusiastic psychic and have been practicing my skills for over ten years. Very personable and friendly, I always give my best, with the aim that my readings are direct and enlightening. My straight to the point attitude and enduring personality contribute to giving my clients comfort and faith that every cloud can have a silver lining.
Status: Offline
Rating: 4.72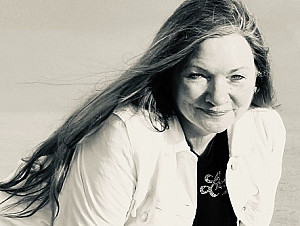 Peony | Pin: 6124
Hello I'm Peony, I was born with a high degree of intuition and have naturally developed psychically through personal life experiences. My psychic senses are some I have especially tuned into, and have been guided by various teachers as well as my guides. From 2001 onwards I gained invaluable experience with Angel cards as a tool for self-development and guidance. I have also trained in Crystal healing, remaining passionate to this day with regard to my belief in their unique spiritual energies and vibration of colour. I believe that spiritual healing and energy vibration underpins all that I do, and i've stepped forward to fully express myself as a Spiritual Light worker. I work with compassion and sensitivity when guiding you in embracing the challenges that can be present in life. I'm also working with the casting of Jacks, Oracle Decks, Angel Cards & Peony Love Cards and Angelic Reiki.
I was inspired to start painting with acrylics in 2005, so I have a creative side as well. This has also shown itself in Spiritual Art sketches which are quite unique, this has come through very naturally with no prior training in artistic techniques. I feel that continued spiritual development is important and offers guidance in supporting those already open and on their own spiritual path. I believe I have a wealth of experience and many years of interacting with the show.
Status: Offline
Rating: 4.875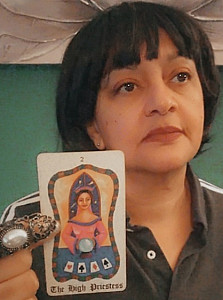 Priestess | Pin: 6662
Hi there, I'm Priestess, and thank you for visiting my profile. I am a natural psychic and card reader, and I describe myself as a people person, as I love being around and talking to all sorts of people. I have been reading for over 10 years, and my preferred areas to focus on when speaking with a client are love and relationships, career and work readings, and general readings.
When you come through to me for the first time, I will ask you to make yourself comfortable in your seat, and to take a few deep breaths to allow you to relax. I will do the same, as I feel that by relaxing, the connection between us becomes deeper and more open. I will then explain briefly how I work, before asking you if there are any areas that you would like me to focus on, before beginning your reading.
During my readings, I will mainly use my natural psychic abilities in conjunction with a deck of playing cards. I find that these can allow me to gain a deeper level of insight into a situation than more traditional tools. Depending on the situation, I sometimes connect with them slowly, one card at a time, however occasionally I can also connect with the whole pack at once.
I remember that ever since I was a young girl, I could often pick up on some things that apparently others around me could not, which could sometimes result in a great deal of embarrassment. However, as I grew older, I decided to read and study the subject in order to develop, and was eventually drawn to the playing cards and runes. Since then, I have developed my psychic skills further to become the reader that I am today, and still use the same tools!
Besides my psychic work, I also enjoy sewing and making home decorations, as well as spending time with my friends and family. I am particularly inspired by a line from the Nat King Cole's song 'Nature Boy': "The greatest thing you'll ever learn, Is just to love and be loved in return." So, for a positive and straightforward reading, give me a call today!
Status: Offline
Rating: 4.6429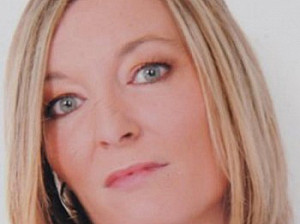 Psychic Ellen | Pin: 6976
Hi, I'm Ellen, I'm an intuitive psychic, I specialise in working with crystals and their energies. Working with crystals, clairvoyance, clairaudience, clairsentience, mediumship, cards and my guides I can give guidance and support in your life choices. I enjoy giving guidance on romance, relationships, career and family matters. I am a compassionate reader and my guides allow me to tune into the energy of others to sense their energies and emotions.
During a first time reading I will talk you through how I work, who my guides are and gain a connection and rapport to build their confidence in having a first reading with me. I feel I am different to most readers as the more I talk to a client, the more I can sense from them. I become very in tune' my favourite tool to use is my Pendulum. It gives a simple yes or no that works well alongside my use of my cards and my natural abilities.
In my spare time I love being in nature. I love the countryside, ice-skating, horse riding, anything in the great outdoors.
My favourite most inspirational quote is "To live in hearts we leave behind is not to die" Thomas Campbell 1825.
Status: Offline
Rating: 4.6786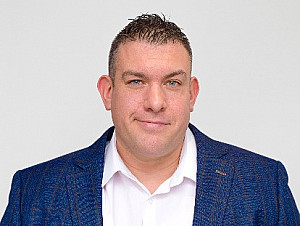 Marcus Starr
I inherited my psychic ability from a Romany Gypsy background, through generations of psychics in my family. I enjoy bringing through messages from my spirit guides to provide comfort and bring closure to my callers. Whilst having a reading with me, I will also send spiritual healing to those who want it. I've been working professionally for over 10 years and aim to guide my callers who have questions on love, relationships, career, family life or other areas in their life that they need insight. I'll deliver your readings in a humble and professional manner, offering you your choices and acting like a mirror in which you can clearly see what has to be done.
6652
Available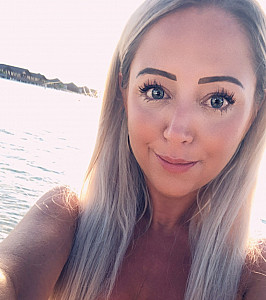 Claire D | Pin: 7294
Hi I'm Claire and I am a natural born spiritual medium and spiritual healer. I have been aware of my psychic senses since I was a child; my mum was also a medium and regularly used to practice spiritual healing and meditation with me whilst I was growing up.
I use my skills to communicate with guides and also your own higher self through the senses of clairaudience (the ability to hear), clairsentience (the ability to feel), clairvoyance (the ability to see) and claircognizance (the ability to know); These abilities help to provide you with guidance in all areas of life.
I have been reading for clients for many years whilst also teaching others to meditate and connect with guides themselves. I'm not a speculator and can only tell you what the guides tell me, however they are always with us, they know us sometimes better than we know ourselves and will always provide guidance for our highest good to help us through our life path. I am also a fully qualified Reiki Master and spiritual healer. I work for you for the highest good and offer guidance with purity and love always.
Thank you for reading and I look forward to connecting with you and supporting you on your journey through life. Love and blessings, Claire xx
Status: Offline
Rating: 4.5556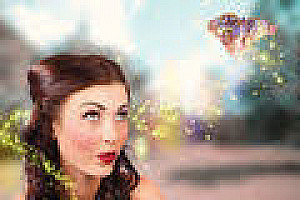 Renetta | Pin: 7173
I am an Empathic & Patient Reader / Listener / Psychic Advisor. I Have Over 30 Years Experience in Esoteric & Astrological Work including featuring in the Media & TV. I am A Natural Psychic, Medium, Card reader and Empath. Some of my other skills Include Angel Cards, Crystals, Life Coaching, Numerology, Psychic Development, Dream Analysis, Remote Viewing, Clairaudience, Clairsentience, Tarot, Reiki & Spiritual Healing, Aura Readings, Pendulum and Runes.
Coming from a long line of Spiritual Mediums, Psychics & Healers, including my Grandma & Great Grandma who helped form and run a local Spiritualist Church. I can also link in with your pets & other animals. I can help you move on from your past and deal with the present to go on to a better & brighter future. I am also a practicing Wiccan. I look forward to reading for you and speaking to you soon. Blessed be.
Status: Offline
Rating: 4.375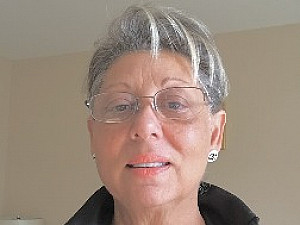 Sophie | Pin: 6696
Hi, I'm Sophie, and I am a very compassionate natural psychic reader with over 30 years of professional experience. I enjoy reading in areas of career and work, your destiny and life path, along with compatibility between two parties based on astrology.
When I read for you, I will mainly use my cards in conjunction with my natural psychic abilities and my guides, in order to give you as much guidance and insight as I can during my readings. I feel that it is very important to be compassionate and honest during my readings, as I feel that this may strengthen the bond between us, which allows me to guide you along your life path in the best possible way.
Besides giving readings, I spend a lot of my free time meditating with my crystals, and developing my psychic skills; I have felt that I was a psychic since I was 12 years old, and have spent a great deal of time since then developing these psychic skills to become the reader that I am today. So, for a direct yet uplifting reading, give me a call today!
Status: Offline
Rating: 4.4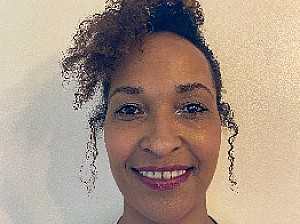 Crystal Waterz | Pin: 4767
About Crystal Waterz – Natural Psychic and Experienced Card Reader
As a natural psychic with over 25 years of experience, I've developed a range of psychic skills, including Tarot Card Readings, Crystal Ball Readings, Tea Leaf Readings, and Angel Card Readings, as well as distant Ushi Reiki Healing.
Having discovered my psychic abilities at the age of 18, I have helped hundreds of people with their love life, family relationships, work and career development, and spiritual development.
You can expect a direct approach with a high level of empathy and a lot of laughter. My main goal is to see my clients happy and guide those in need. I love spending time with like–minded people. Painting is another passion of mine, away from psychic readings, but I have seen visions of the future in my artwork.
If you're in need of guidance, join me on a call and I will assist you on your journey. I look forward to speaking to you.
Status: Available
Rating: 4.1875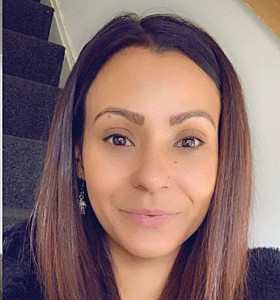 Angelic Kayla | Pin: 7159
I am a natural psychic, Medium, Clairvoyant and work with my guides to bring you guidance. I am able to tune in quickly to bring you insight to whatecver may be bothering you, whether that be related to House moves and relocations, Love/Relationships or Family life for example. I can also do remote viewing and look to asssit with Lost objects/Pets. Alongside this, my other skills include Angel cards, Crystals, Pendulum and Reiki & Spiritual healing.
I am very down-to-earth, compassionate and positive and as an empath I am sensitive to energies and vibrations. As soon as I hear your voice I pick up your vibration and begin to tune into this.
I have been reading professionally for 5 years now, but when I am not reading clients I like to sing, go to the gym, yoga and drawing.
Thank you for reading my profile
Status: Offline
Rating: 4.5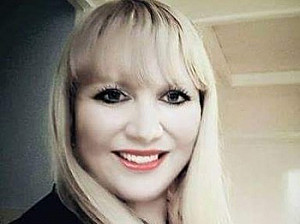 Claire Wallace | Pin: 6196
I've been a natural psychic since birth. I didn't understand how people couldn't see the energies around them as I do, but over the years I have developed my skills and now use them to offer insight and guidance to those who seek it. I now have over 10 years of professional experience and will continue to use my gifts long term. I'm a Reiki master and can also guide you on your own spiritual path and psychic development. I'll tune straight into you and your aura when you call and try and give as much information as possible during your reading. I'm fun, friendly and honest and my readings are the same.
I have also qualified as a Psychic Counsellor and received my diploma in February 2023.
Status: Offline
Rating: 4.1852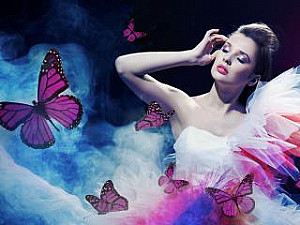 Grace | Pin: 4637
I'm Grace and I have been psychic all my life. I am very straight forward with my readings and aim to show you the possible ways forward so you can make your own decisions. I am a natural psychic and empathic and use a mixture of these together with the traditional and angel cards, the pendulum, crystal ball, remote viewing and dream analysis. I am an experienced psychic and will aim to give straight forward guidance in many different situations.
Status: Busy
Rating: 4.7143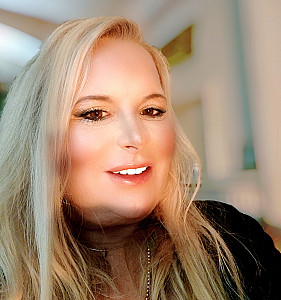 Cindee | Pin: 7110
Hi, I'm Cindee.
Status: Offline
Rating: 4.8049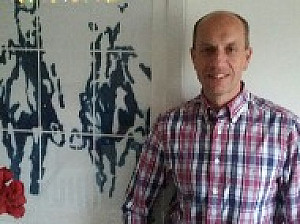 Robert Day | Pin: 6221
I don't just predict things I also give you the tools to move forward. It is ok saying "this is going to happen" but we need to know what we must do, to make it happen. I do channel messages through. You get a bit of everything from a Reading with me. from using the cards, colours to a message from a loved one in spirit. Every reading is different. I really love to help and empower.
We all come across hard and challenging times, and sometimes we just need that spiritual guidance to help us get back on track and find our spark again. I find spiritual guidance can be so profound that it really can change your life. My very first reading changed life completely and started me on my spiritual journey. I hope that I can help you find your true path and happiness.
Status: Offline
Rating: 4.4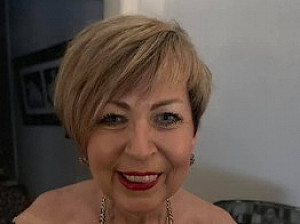 Jean Genie | Pin: 7001
About Jean Genie – Compassionate Natural Psychic
Welcome, I am Jean Genie, a compassionate natural psychic with over 30 years' experience. Alongside my natural psychic ability, I use a range of tools to help my clients, including my Crystal Ball, Crystals, Chakra Work, in addition to being a Dream Analyst. Experience in a range of readings, I mainly focus on Love Readings.
I am a down to earth, honest person and love to connect with people. I am unique and would never compare myself to another reader as we are all unique. During my spare time, I'm a regular at the gym, keeping my body in shape helps me keep my mind tuned into my psychic skills. I enjoy walking my two lovely dogs, Piper and Daisy, and love life. Every day is a bonus.
My favourite inspirational quote was said to me by my mum: "Treat people the way you want to be treated." If you're in need of a Natural Psychic, I am always available to help give you guidance.
Status: Offline
Rating: 4.5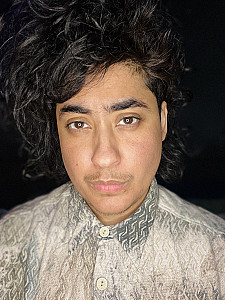 Shay | Pin: 7257
I am an empathetic, natural psychic, medium and work with my guides. I have been working professionally for around 5 years now, but have had psychic abilities since I was a child.
I have a spiritually healing aura and just by conversing with me you will feel uplifted and tranquil. I can bring insight to your questions through conversing with spirit guides and can help guide you to solutions. I use my third eye where I receive visions and messages. I am a poet and for me it's the same as when I am deciding the energy of a rose, to write a poem about that particular rose. Everything is frequency and I am able to differentiate between frequencies and translate them back to the client.
Please be open and relaxed, the more precise your query /questions / the more you can get out of a reading. I look forward to working with you.
Status: Offline
Rating: 4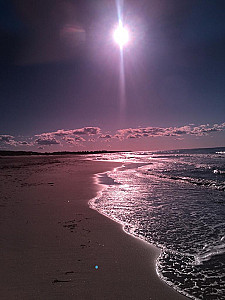 Meggie | Pin: 7170
I am a Psychic Clairvoyant, trained Energy Therapist and natural Empath. I can guide you towards Self Empowerment in your life's choices and decisions but will not tell you them. I tune into your voice vibration and then into your energy field and chakra system where I am able to be directed towards the guidance needed for you at the present time on the call. Once we are connected I can tune into direct questions pertaining to your worries or events in your life. I can also Clairvoyantly look at your future events giving you insight regarding your home, career or love life. I am passionate about guiding people to move forward in a positive way, enlightening them with hope and reassurance.
I have been reading professionally for up to 20 years. I love to coach and teach people about The Law of Attraction and your Energy and how the mindset can mirror your forthcoming destiny. You have the power to enable yourself to do and achieve amazing things in your lifetime.
Blessings to you in all that you do, and I look forward to reading for you.
With love
Status: Offline
Rating: 4.7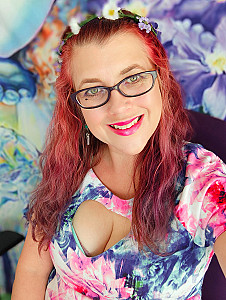 Indigo's Oracle | Pin: 7022
Hello I am Indigo's Oracle. I have had psychic experiences since I was a child and have been developing my psychic skills and abilities for over 20 years. My work is influenced from many traditions, cultures and mystical practices. I am a "path finder" and support others with their development, direction and guidance.
I have had training to enhance my natural psychic skills from many different teachers. Some teachers for psychic skills, some for Spiritual healing and other things. My work as reader gives insight to those that need guidance on their life journey as well as direction with their own development.
I'm a trained natural psychic and I work with my senses along with many tools, such as crystal ball, tea leaves and cards – I am also a devoted wife and proud mother of my little Starseed. The readings I give are for encouragement, guidance and comfort and I have great pleasure reading for clients world wide.
As my beloved once said
"how can you be lost if you don't know where your going?"
Let me be the guiding "Star" showing you the way..
Status: Offline
Rating: 4.5882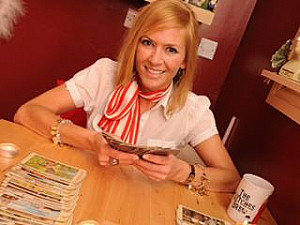 Angie B | Pin: 4807
Hi I'm Angie B, a Natural Psychic. I have developed my senses since childhood and come from a long line of Romany Gypsies.
Since starting my development I have learned to read the cards and can use these in my readings today to add any extra insight to the many situations you may find yourself in. Call me now for encouragement and insight on your future!
Status: Offline
Rating: 4.7333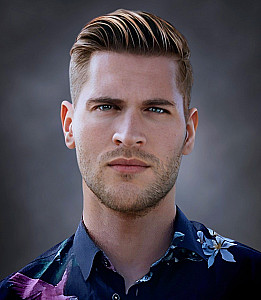 Charlie | Pin: 7251
I'm Charles, a professional psychic reader, direct and to the point. Whether it's a quick query you want guidance with, or a full in-depth reading, I am always happy to help and offer my spiritual advice.
It's easy to get lost in your own circumstances, unable to find the answers or see the way forward. There is always a way, but sometimes we just need to have someone who can help guide us. Readings can shine a light on the situation and help guide you on your path ahead. Let me be the one to shine that light for you today.
There's no question too big or too small. Whether it's a quick query you want guidance with, or a full in-depth reading, I am always happy to help and offer my spiritual advice.
Like with everyone else there is so much more to every one of us to narrow down in a few questions, that said, I cannot think of anything else to add. All I can say is that, I always believe that life is amazing and if I can leave a client realising how special they are, I know I have done my job. If I can also help them be ready for all that's coming up, good or bad, then even better.
Thank you for reading, and I look forward to connecting with you.
Status: Offline
Rating: 4.7778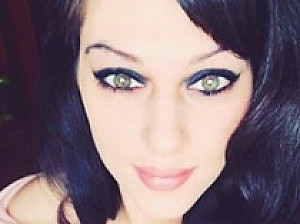 Linda | Pin: 6590
Hi I am Linda and I use my Natural psychic abilities and have over a decade of experience in giving psychic readings. During first time readings with me I will ask your name and date of birth, I am kind and caring and will aim to put you at ease right away.
As well as my natural psychic sight, I have a guide who enhances my visions and I also use my favourite cards, each of these can provide you and me with a unique and uplifting reading every time. I am extremely compassionate, honest and down to earth. My preferred areas to focus on are Emotional Insight and Empathy, Destiny and Lifepath and Love and Relationships, but I also cover many other areas.
I thoroughly enjoy new connections between new people, but most importantly I enjoy giving guidance and insight for you to continue on your path of destiny's happiness. I feel the most important thing that I have learned is that there is always a new beginning from every negative ending.
During my spare time I like to meditate with my friends, I am also a animal communicator so really love to spend time with animals.
Status: Offline
Rating: 4.7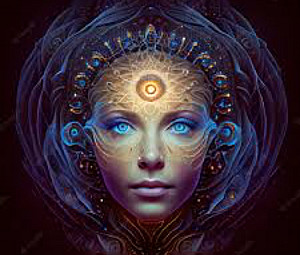 Angel Star | Pin: 7303
I am Angel Star. I am a compassionate empath with a loving welcoming nature. I am intuitive and a natural psychic and spiritual healer.
I would describe my readings as honest, uplifting and enlightening.
I enjoy giving people insight and being able to help through my guides.
I like to make music and draw
My favourite quote would be: "We are one with the universe"
Status: Offline
Rating: 3.3333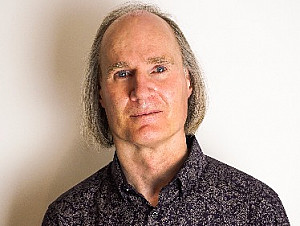 John Healey | Pin: 4718
Hi, I'm John. I have worked on Psychic Now for many years and have enjoyed regular appearances. Alongside my natural psychic intuition, I use remote viewing techniques and a multitude of other tools such as numerology and astrology. I don't just read on the future, I will usually be able to give you insight on your past and present situations too. Stand by for an in depth reading that delves into many different areas of your life! Have a reading with me and hopefully you'll see for yourself why I'm on your screens so often.
Status: Offline
Rating: 4.74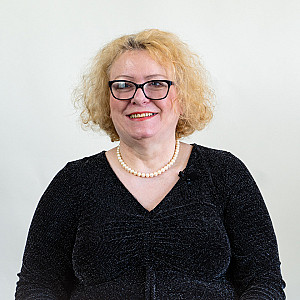 Natalie Thomas | Pin: 4524
Hello I'm Natalie, and I have been working as a psychic for over 10 years. I work predominantly with the cards, the pendulum and the crystal ball. I am also a writer and have had four books published. I have also appeared on radio and TV. I can guide you on many situations including relationships, career and life path. I am an Empath and work with crystals, cards, pendulum, dream analysis and the crystal ball. I am also an animal communicator and life coach in addition to being a natural psychic.
Status: Offline
Rating: 4.5833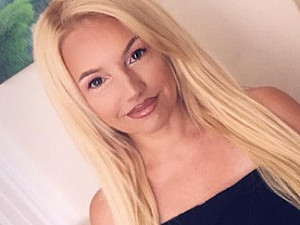 Margaret Maganzini | Pin: 4839
Hello, my name is Margaret and I am a compassionate and down-to-earth natural psychic reader. For many years I have been reading and the majority of the time I do readings on love and relationships, work and career and general family life. With this I can try to guide you in the right direction.
When you come through to me for the first time I like to introduce myself and explain briefly how I work as a reader. I don't like to take a lot of time doing this because this takes away from the reading. Once I have explained how I work I then like to make the reading about you, any questions that you may have or what you would like guidance on and how I personally can guide you. After having received this and listened to any situation you may be in, I start to link into your energies and your voice vibrations and begin the reading. I get a lot of my insight during the readings from my guides who have been with me since I was a very young age and continue to guide me fully throughout my time as a reader.
Even as a young child I felt different, I could sometimes pick up on people's emotions and feelings. As I grew older I started to research and began to develop this attribute of mine before doing readings for all of my friends and family. As the years have gone by I have continued to develop down this path and because of this met some brilliant people along the way.
During my spare time I like to read, go for walks in the country and spend my time in or near water as I find this calms me down and is a perfect basis for meditation. My most favourite quote is by Albert Einstein which states, "logic gets you from A to B but imagination gets you everywhere." For an inspirational and honest reading, give me a call today!
Status: Offline
Rating: 4.4375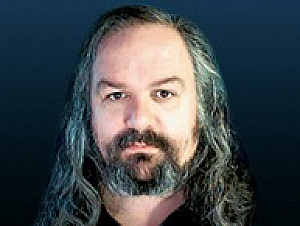 Moon Kinnaird | Pin: 4514
Greetings friends,
My name is Moon and I am what is known in the psychic trade, as a Rune Reader. Runes are just like any other psychic tool, they give us access to that unknown space where we can see, feel and hear about certain aspects of your life. He is also Clairvoyant, Clairsentient and Clairaudient.
Let me tell you about my story. As a toddler I spent a lot of time with my Grandma who was also Rune Reader or in old High Norse a "Runic Vitki", which means someone who does everything with the runes. Needless to say my childhood was interesting as bedtime stories were all about the myths and legends of Odin, Thor & Loki and you could say that I knew the Futhark (the Runic Alphabet) before I knew my proper ABC's.
I am also an empathic remote viewer which means I can feel the emotions of a person if they are connected with you, which is very useful should you need to gauge how a certain somebody feels towards you. I am also logical and humble and it is with this, along with my psychic skills, that I offer to you in any reading.
Call me today and lets wander through your life with the runes and me as our guide.
Status: Offline
Rating: 4.7727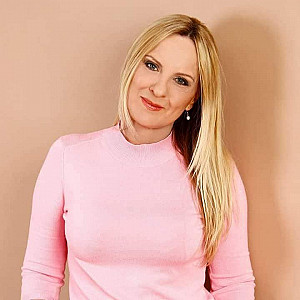 Karolina K | Pin: 7198
I have had psychic experiences since childhood. I was given a Tarot card in my early twenties during a very difficult situation and pulled a certain card which mirrored what I was going through; The Six of Swords shows that you are in a state of transition, leaving behind what was familiar and moving towards the unknown. Feeling terrified that the card was reading correct, I decided to put it back and tried pulling another card. I was given the same card. I shuffled the deck again and when I pulled it for the third time, it was at this moment I knew that I had to learn to work with Tarot and my journey began.
I use my cards alongside my guides. For certain questions, I will also use my pendulum. A combination of these methods enables in-depth insight. I have been reading for 30 years now, channeling holistic healing, tailor made to your needs to help you achieve your desired life path.
I look forward to connecting with you.
Status: Offline
Rating: 4.5556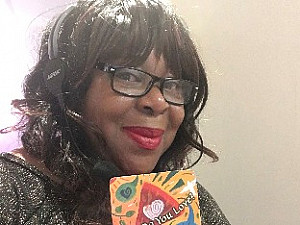 Queen Léonie | Pin: 6791
Hello I am Queen Léonie. I am a natural, compassionate, and straight talking psychic reader with 25 years' experience. I like to use my cards, crystals, and spirit guides to provide guidance and insight for my callers. I feel it's important to get straight to the heart of concerns, small, medium or large. My callers tend to ask me for love and relationship insight or to look at their careers and work paths. I enjoy being able to work with someone who has passion and wants to push themselves.
I will start my readings using my cards and giving you the general insight I pick up around you. Then we can move on to my spirit guides and the questions you have. It is vital to me that you are relaxed and comfortable before we go ahead. I first noticed my psychic senses when I was a child. I found it a little strange for a while. When I was in my 20's I decided to follow the path, and develop myself as a psychic and I have never been happier.
My main hobby is traveling. I have family around the world and adore visiting them all. Self-improvement is a big part of my life and I enjoy educating myself at every opportunity. My most inspirational quote comes from my beloved Grandmother – "Make new friends but keep the old one is Silver & the other Gold".
Status: Offline
Rating: 4.7143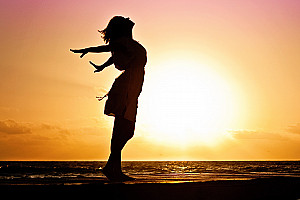 Venus | Pin: 7253
I am a natural spiritual reader and healer, with 2 years' professional experience. I love to conduct spiritual readings; my readings are insightful, non-judgmental and honest. As a Reiki Distance Healer and a Natural-Reader, I am able to provide readings on past lives, present and future situation/s as well.
Some of my other psychic skills include Clairaudience, Clairsentience, Clairvoyance, Medium and my favourite tool is my guides. I will use these abilities to provide readings into areas such as love/relationship and career and work and hope to bring you some inspiration and peace of mind.
I look forward to hearing from you.
Status: Offline
Rating: 4.7333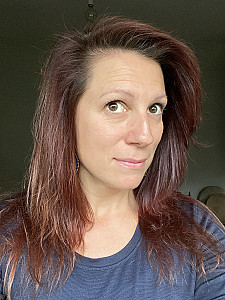 Rocki | Pin: 7163
I'm an empathic intuitive. I've recently gone through a considerable change which has heightened my natural psychic abilities. I have been studying the Hermetic Philosophy and Yoga which has lead me to really see the psyche from a very different angle.
I predominantly read Tarot but I also work with the Animal spirits, and I love to drum and use my voice to heal and connect with my higher self. I'm happiest out in nature, my favourite season is Spring (although I honour the magic of all the seasons), and my latest interest is in tapping into the mysteries of the Runes.
I am an Earth Angel, very much aware of the energies at play here in the physical world. I can tap into your situation dynamics with ease and use my Tarot deck to help further visualise your obstacles and the tools that you can use to overcome them. My readings are direct and delivered with love and integrity.
I don't read time, so don't ask me when :). Everything is very much dependant on many circumstances and you are very much in charge of your own destiny and taking the appropriate steps towards whatever you want to achieve in your life.
Call me if you'd like a guidance with these steps, if you're feeling stuck and want to understand your way forward.
Much Love, and I look forward to speaking with you.
My favourite quote is: What you are is what you have been, what you will be is what you do now. – Buddha
Status: Offline
Rating: 4.4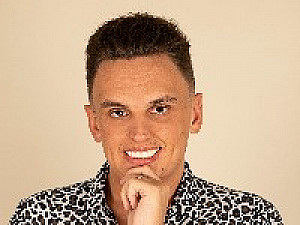 Robert | Pin: 7057
Hello, I'm Robert Lee. I have been named in the media as "Scotland's Happy Medium," I love to engage people through my detailed readings and infectious laughter.
I have been involved within the Psychic world for the past 16 years. During that time, I have trained as a spiritual medium, angel oracle card reader, tarot card reader and soul coach oracle reader. Which helped take my readings from strength to strength to give more insight.
I have been featured on many popular tv shows, radio and most main stream newspapers and magazines. I also write predictions for newspapers and magazines on a regular basis.
I am looking forward to connecting with you today!
Status: Offline
Rating: 4.6786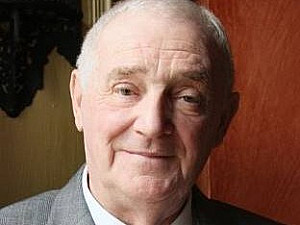 Peter Johnson | Pin: 5044
I have been Psychic since I was a small child. My Psychic abilities developed through development circles and through my Guides. I work with honesty, light and truth together with my American Animal and Medicine cards. For an in-depth, positive and up-lifting reading give him me call today.
Status: Offline
Rating: 4.7059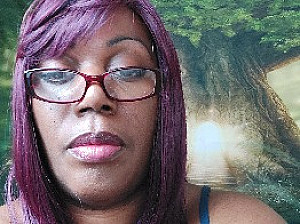 Mystical Mags | Pin: 6981
Merry meet! I'm Mystical Mags who has been working with spirit for many years. I am a Psychic Medium, Eclectic Spiritual Worker and Natural Practitioner.
I work with my spirit guides and can work hands free, and at times use tools such as: Tarot & Oracle Cards, Pendulums, Crystal Balls, Runes, Crystals and much more… I am Spiritual Mentor, Business & Personal Life Coach, Therapeutic Life Coach, Spiritual Artist, Reiki Practitioner & Chakra Cleanser.
By working psychically, I manoeuvre an invisible delicate thread that connects me to everything that lies beyond my five senses. It's a matter of tuning in to gather information, which links to my intuitive language, that connects the dots for insights to flow, through seeing images, hearing words, and picking up on energies.
I'm practical, down to earth and have a good sense of humour. Come and join me today for guidance and insight. My aim is to show you the way and leave you feeling empowered, uplifted, to have a true understanding of what is going on around you and why.
Status: Offline
Rating: 4.8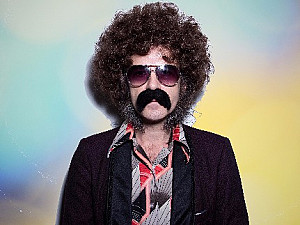 Freddie Valentine | Pin: 4613
My name is Freddie Valentine. I am A friendly, compassionate natural psychic and tarot card reader who has been giving readings for over 25 years. As a child I was always drawn to this area and felt there was something there. I got my first deck of tarot cards when I was very young and connected with them which started a lifelong obsession!
I am direct, positive and to the point and I like to keep my readings upbeat and positive. I can do Aura readings, Automatic writing, Animal communication, Chakra work and Colour therapy and I can use my Crystal ball, Pendulum or work No Tools / Freehand. I work mainly hands free however I love using tarot cards most of all. I have been using them for as long as I can remember and find I connect with them easily. When I'm naturally tuning in they provide extra insight on the situation I'm focussing on.
I cover many different types of areas but often give love and career readings. I like to get focussed directly on the area you are concerned about and keep my readings free of waffle!
"A mind is like a parachute. It doesn't work if it's not open" – Frank Zappa
Status: Offline
Rating: 4.75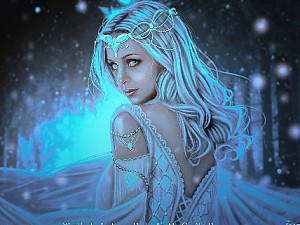 Maisy Star | Pin: 4738
Are you seeking insight in Love/Relationships? House moves? Looking for some help in removing emotional blockages or just a general reading? I am here, and happy to bring you guidance.
I am a natural psychic, Clairaudience, Clairsentience, Clairvoyance, I can work with Crystals and I am an Angel and Tarot card reader. I can work no tools/freehand or use a combination of these skills alongside the guidance that comes from my guides.
I first became aware of my psychic ability at the age of 12 and have been an inspiring, compassionate reader professionally for around 15 years now; enjoying the images and intuitive messages I receive clairaudiently and clairvoyantly during readings when I work psychically.
I look forward to connecting with you!
Status: Offline
Rating: 4.8667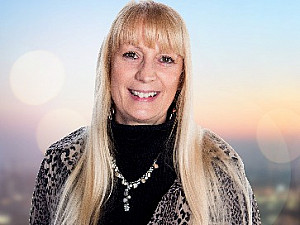 Caroline Suzanne | Pin: 4673
Hi there, I'm Caroline Suzanne. I have been a professional psychic reader for more than 17 years, and would describe myself as being honest, compassionate and caring. My three main areas of reading are love and relationships, family, and matters concerning pets and other animals.
I am often available to deliver my own brand of calm and compassionate reading. When you first connect with me, the first thing I will do is introduce myself to you, and the way in which I read. I will then ensure that you are comfortable, as I understand that a lot of first time callers will be nervous. I will then ask what you would like me to look into, and begin your reading.
My favourite tool is my moonstone, which I have used for the past 33 years. When I am doing a phone reading, I feel it helps me to gain an understanding of the messages that my guide is sending to me. I also use my crystal ball in a similar way, as well as using a pendulum, Angel and Oracle cards.
My Guide communicates with me by transmitting signs and feelings to me during readings. When a caller asks me a question, my guide transmits images and feelings in order to guide me towards insight. For example the image of fallen leaves to signify autumn.
I first realised that I was a psychic in my early childhood, and have been performing readings since I was 19. However, it has only been in the last few years that I have chosen to make a career out of this, and develop my readings.
Besides performing readings, I enjoy listening to music, swimming, spending time with my family and friends, and browsing quirky shops and markets. I am inspired by the quote: 'The only person you should try to be better than is the person you were yesterday.'
Status: Offline
Rating: 4.5625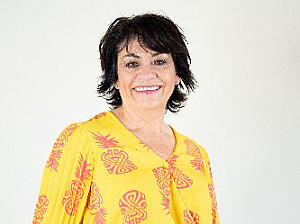 Michelle Stars | Pin: 7021
I've always known I was psychic since a very young age and I have now been reading professionally for over 30 years. I am a natural psychic reader and I work closely with my guides and Oracle cards to bring you insight into your life experiences. I am also Clairvoyant, Clairaudient, Clairsentient , Clairalience, Claircogniszance. I mostly have clients wanting relationship or career readings and I am an expert Twin Flame/Soul Mate reader. I have had my own very personal experiences, so I've been there, but am able to read with great insight into other people's circumstances. I have spirit guides who come to me when I'm asked to do love readings and I'm also am very intuitive regarding career readings.
I'm very authentic with each reading I do. I act on my intuition at the time of reading of what the client needs. I do have a preference for reading with my chakra oracle cards. I always approach a reading in a friendly calm manner. I tune into the person's vibrations and can connect to their emotions and feelings; I have a great insight and intuitive ability to read energies. Words are secondary. I make them feel comfortable and gauge how that person would wish to be spoken to.
During my spare time I love to scuba dive, walk, run, outdoor life, travel which I do a lot of to other countries. I read a lot and write my own blogs. There are many topics I am interested in.
"Listen to the Wind, it talks, Listen to the silence, it speaks, Listen to your heart, it knows." – Native American Proverb
Status: Offline
Rating: 4.8182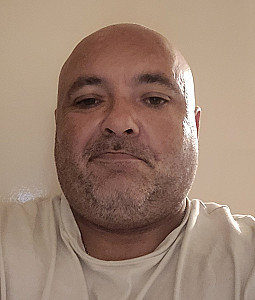 Andy | Pin: 7227
I am a compassionate psychic/medium with over 20 yrs of experience. I love working with my guides and the Tarot cards to help where I can and guide you on your journey. This all started for me when I was young and would have psychic experiences, when I was in my 20s I started to develop my skills further.
I like to start my readings by explaining how I work, so that we can avoid any confusion. My aim is to make sure that you are comfortable and leave the reading feeling more positive and enlightened – I love nothing more than knowing my clients are leaving with a smile on their face.
Thank you for visiting my profile. I hope to connect with you soon!
Status: Offline
Rating: 4.7273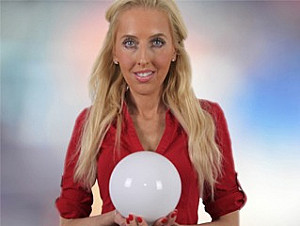 Faith | Pin: 4652
Hello I'm Faith! I always try to bring my smile and giggle onto the show and believe that lifts the energies for new and regular callers. Just a few minutes with me and I will show you just how much my psychic senses mean to me. I am serious about spirituality and passionate about all things psychic and I believe this shows. I like to think I know how to shine.
I'm a psychic, as well as being a spiritual healer, and work with a huge variety of tools including cards, a crystal ball and pendants as well as the sixth sense. With over thirteen years' experience, I am focused on lifting spirits, and guiding you to get your life back on a positive track all while making you feel uplifted.
Status: Offline
Rating: 5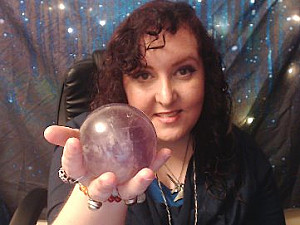 Indigo Crystal | Pin: 6161
I'm Indigo Crystal, I'm a natural born psychic and come from a long line of psychics. I'm Clairalience, Clairgustance, and Claircognizance and love to read on many different situations from love and relationship to career. I believe I have a gentle touch to the reading however I get straight to the point if asked to do so. You will hopefully leave the reading with a positive attitude and with my special form of personalised guidance.
Status: Offline
Rating: 4.8333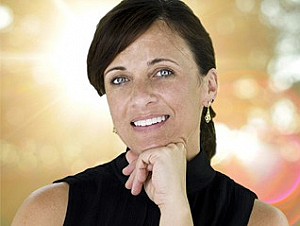 Natali-Kay | Pin: 6556
Hi I'm Natali, and I have been giving readings professionally for over 26 years. I would describe myself as being a compassionate, enlightening and positive reader. My forte is in Astrology, and I can do in depth Astrological charts on most areas of your life including compatibility between two parties, and personality analysis. The areas I tend to focus most on are Love and Relationship, Career and Work, Family Life and Psychic Development. I also have a guide, and he is usually always there to support me throughout my readings. I tend to work on the positive side of things, and I like to believe that I can encourage you to see your own situations with a much clearer outlook.
The Angel Cards are my preferred tool of choice, I have an Arts Degree and so coupled with my psychic skills, I can interpret the images of my card readings both psychically and intellectually.
One of my favourite spiritual quotes was said to me by my Yoga teacher. She said "Remember we are human beings not human doings"
In my spare time I love to dance, listen to live music and I spend a lot of my free time with my lovely Labrador, we have a deep connection. I also have a passion for animals and believe they are here to guide us on our spiritual journeys
Status: Offline
Rating: 4.5714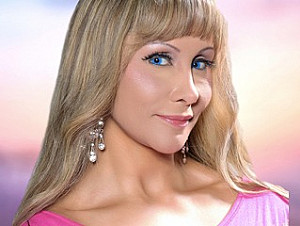 Sky Silverstone | Pin: 4646
Hello, I'm Sky Silverstone. I have been brought up with the Psychic world as part of my daily life. I have always been guided by positive energies. I started working with astrology, Chinese astrology and compatibility when I was 9 years old, out of sheer fascination and desire to learn more about the science behind these arts. I am a crystal healer, numerologist, colour analyst, image consultant, life coach and NLP Practitioner. I work with all these areas in addition to my daily psychic work with my successful private practice based in London and in Spain. In the past I have worked on other TV shows, in radio and have written for various publications. I am also currently an Agony Aunt and Love Guru for a magazine. Most weekends I teach and run different courses in the areas of psychic development, working with the cards, meditation and manifestation, creative visualization and energy projection, crystal healing, spiritual healing or working with guides. I have been dubbed the 'Love Guru' on the show and am experienced as well as being a warm and genuine person.
Status: Offline
Rating: 4.6154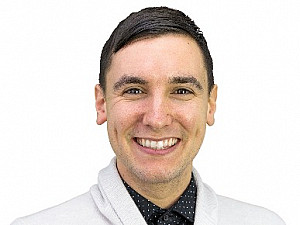 Aldo Raffa | Pin: 4704
Aldo Raffa is one of our most well-known Psychics here at Psychic Now. With an extremely endearing personality, he is fun, upbeat and empowering. He is a genuine and caring person and nothing is too much trouble for him. He tells us that he has been working as a Psychic for nearly 10 years, and he has many psychic methods to utilise.
Psychic Hearing, Empathy, Spiritual Healing, Psychic Development, Reiki and Remote Viewing are just some of the vast array of methods that Aldo has to offer.
Tarot Cards are one of Aldo's favourite tools to use, as well as channelling the guidance his guides give him. He feels the cards offer a nice foundation and confirmation of what tends to be given to him via his Guide. Aldo has many guides that he says offer him support and guidance.
Aldo realises a client can be nervous if it is the first time they have had a reading so if requested he will send distant Reiki healing to them. Then he will explain how he works, if there is any area you wish him to cover, he will ask you just to provide yes or no responses to the information he tunes in to, and leave questions to the end, so that his momentum is not lost.
The majority of the time Aldo's clients tend to ask him for general readings, giving him a wide scope to work with. He likes to tune in quickly and scan around their lives empowering and motivating the client forwards. He also tends to attract of a lot people questioning their own psychic abilities, and he loves to help and guide others to develop their own Psychic Development.
Aldo has provided guidance in many different things for lots of his clients; he loves to hear from his regular callers on their day to day on goings.
Aldo tells us that he discovered his psychic abilities when he was just 3 years old. He would always see energies as a child, but did not think this was unusual. When he was 13 years old he told his friend what he saw. He also began doing readings with cards around the age of 14, since then his psychic awareness has grown a great deal and gone from strength to strength.
Aldo's hobbies and interests include Shamanism, Reiki, Native Americans, the Past, Cooking, Yoga, Writing and Painting. He loves to socialise and is a great, bubbly fun person to be around.
One of his favourite quotes is "The intuitive mind is a sacred gift and the rational mind is a faithful servant. We have created a society that honours the servant and has forgotten the gift – Albert Einstein
Status: Offline
Rating: 4.6471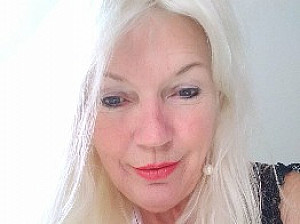 Alison W | Pin: 7160
I discovered I had a psychic ability when I was 7 years old. I began to venture into Metaphysics when I moved to Scotland in 1989, and by the age of 40, I felt I had a calling from spirit to work as a Tarot reader and also became a Reiki Healer. I accomplished my bigger purpose in life when I moved to Lanzarote in 2000 and opened up my Reiki Healing Sanctuary.
I am a natural psychic and am able to provide an insightful, positive, calming and compassionate reading on many subjects; The main areas that I tend to look at for people are career & work, general readings, house moves, love/relationships and chakra readings and balance, just to name a few.
I will work with angel cards, tarot, clairaudience, clairsentience and clairvoyance to bring you guidance; I am also a medium with 20 years of experience. I was guided to do telephone readings in 2004 and have become very passionate about doing readings over the phone.
I look forward to guiding you on your path.
Thank you for reading!
Status: Offline
Rating: 4.4242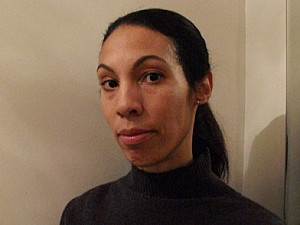 Carma | Pin: 6965
I am a compassionate, natural psychic with over 15 years' experience. I can work freehand/no tools and with my Tarot cards to give you extra insight and I am also a Clairaudience, Claircognizance and Clairsentient.
I had some awareness of my psychic abilities from about the age of 18 years. However then, I did not give them the respect they deserved. Years, later, I could no longer navigate life's challenges, especially my divorce & relationships from logic. This led to an organic & beautiful relationship with my psychic abilities, thus enabling smoother life transitions & deeper understandings. My poodle, has also assisted me on my journey, in particular in facing fearlessness & unconditional love, so big love to him!
I use tarot, angel & goddess cards, the pendulum, my psychic senses along with my mediation & life coaching skills, in the delivery of my readings. My aim is to provide a clear, insightful & compassionate reading, that will guide the client in moving forward with confidence, support & positivity.
During my spare time, I am into yoga, reading- especially about food, personal development & spirituality, walking my dog, meeting people, visiting galleries, museums, watching movies, travelling, dancing. I love being around a table full of fabulous food & interesting people!
"Life is what is happens, while you are busy making other plans" – John Lennon
Status: Offline
Rating: 4.7308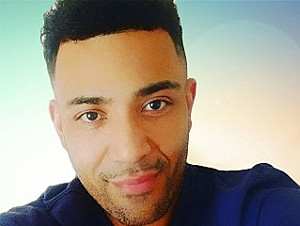 Richard JD | Pin: 6671
Hello. My name is Richard. I am a natural psychic and have up to 15 years of experience. I have picked up on people's agendas from a very young age. I enjoy offering insight into peoples friendships and relationships. Because of this I started to show interest in certain subjects like astrology and numerology. My friends then also started to realise that there was something different about me, so one of them bought me my first pack of cards and that's when I started to delve into it a lot more by teaching myself how to use them.
I am able to use cards and pendulum. I do psychic development, remote viewing and colour therapy and I am also able to use my senses, but if you would prefer, I can work freehand with the use of my guide who works closely with me to pass on insight.
I always have a friendly approach as I think it's important to have a two-way conversation if that's what the client feels they need. I will start by asking for your name and date of birth, I will explain how I like to work and then ask if there is anything in particular that you would like me to look into and take it from there.
I would explain myself as a direct, honest and understanding psychic. I feel at my strongest during love and relationship readings. I am very in tune with my client's emotions and feel I can pick up on a partner's feelings also in order to get to the root of the problem.
In my spare time I like to read or get out of the house and go for walks. I also enjoy my food so I like to cook. Socialising is a great pastime for me when I'm in the mood but I am one of those who like their own company. My favourite quote is "As you start to walk out on the way, the way appears." – Rumi.
Status: Offline
Rating: 4.4167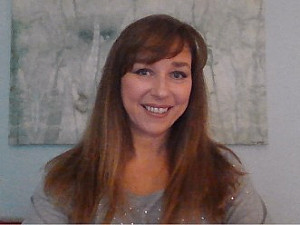 Jules | Pin: 4505
Hello I'm Jules. I have been a practicing Psychic, Medium, Channeller, Soul Plan Practitioner and Reiki Master for over 30 years, based in England. My preferred areas to read on are Manifestation and Laws of Attraction, Destiny and Life Path, Love and Relationships, and Moon Phase Practices. I am also available to provide psychic development readings for my clients and share the experiences garnered over three decades of bringing compassionate and straight-forward insight and guidance to many.
I became aware of my psychic abilities during childhood. I was born this way, and I'm at least a third-generation Psychic Medium. As a Soul Plan Practitioner, which is a unique path to follow, I can provide insight into your soul pathway and destiny – based on your birth name. I am also a psychic artist and like to draw energies, guides, symbolic images, including automatic writing. For first time callers, my compassion will guide you through the reading with the aid of my guides. I begin by explaining how my psychic reading will be given, then I tune in and connect to your energies and proceed with the reading, letting you know what messages and guidance I receive for you. Questions from my clients during the readings are always welcomed. The most important thing to consider in a psychic reading with me, is for the client to remain open to receiving the information and to reflect on it afterwards. This is usually done by taking notes. As I'm a channeler, a lot of the insight is flowing from me, sometimes quite fast! I don't have a favourite tool; I love to work with them all and each reading is bespoke to my client. During the call, I work with the aid of my guides and my Clairvoyant, Clairaudient, Clairsentient, and Claircognizant abilities. When using tools, I tend to work with the one's that compliment my natural psychic skills or by request of the caller. The tools I use are: Tarot, Oracle Cards, Crystals, Chakra's, Numerology, Pendulum, Colour Divination and Therapy and Soul Plan techniques.
I have now also gained a diploma in Feng Shui with excellence (April 2023).
Alongside my Psychic work, I am a Professional Fine Artist, Researcher, Silversmith and Designer and I recently graduated as a Master of Arts by Research. My passions are the natural world, wildlife, creativity, music, and movies – but most of all, I love spending time with my family, friends, and pets. My most inspired quote is "Minds are like parachutes, they only function when they're open" by Thomas Dewar.
Status: Offline
Rating: 4.6875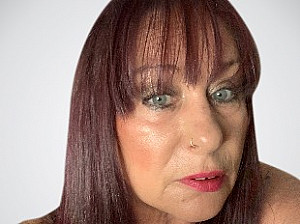 Black Orchid | Pin: 7076
"Live The Life You Love & Love the Life you Live" – Bob Marley
Welcome. I'm Black Orchid and I have been connected to the psychic world for over 26 years now. I started having psychic experiences from a young age; It's been with me all my life and I started using playing cards to give my friends and family readings at the age of 9.
I am a compassionate and empathic reader and person as a whole. When I am not using these attributes during my readings, I like to put this energy into helping charities and animals; Animal communication is also one of my skills.
My main skill set consists of a combination of cards and my natural psychic senses; hear, see, feel. My most favourite tools are Angel, Tarot and Energy cards and I also enjoy working with the Pendulum. I work with my Guides for insight on most aspects in your life, clearing blockages that are holding you back, career, relationships & future guidance; Sending spiritual healing energies and Love and Light, enabling you to feel uplifted and more at peace within yourself.
Thank you for reading my profile; I look forward to connecting with you and offering my guidance.
Status: Offline
Rating: 4.5455