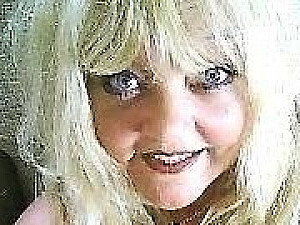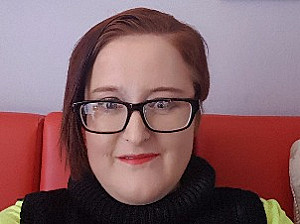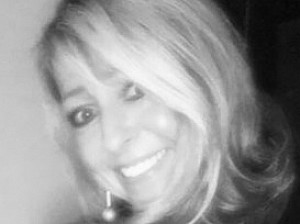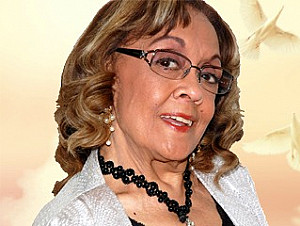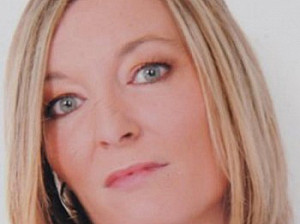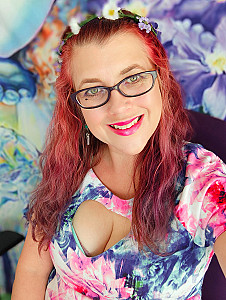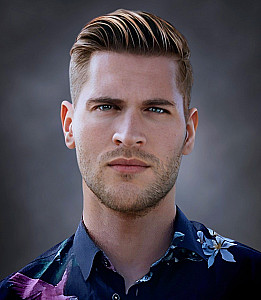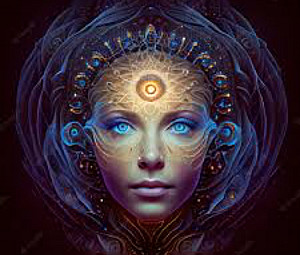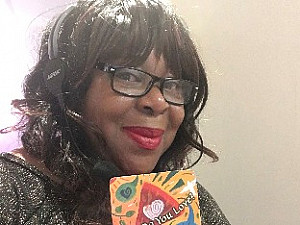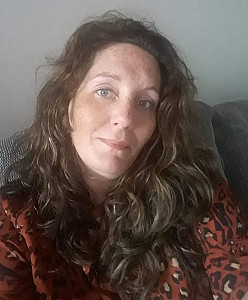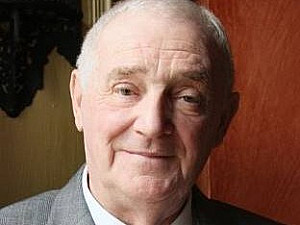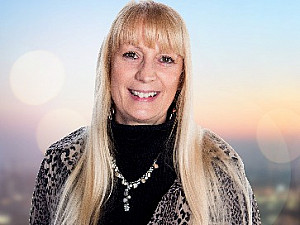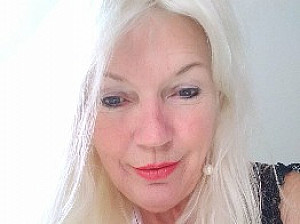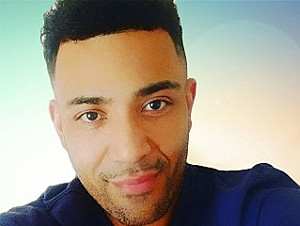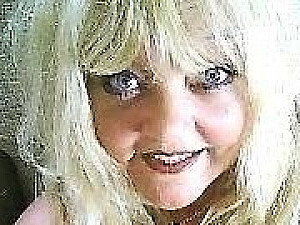 Theresa Tee | Pin: 4023
Theresa Tee is a Natural Psychic and Spiritual Healer who also works closely with her guides to bring you her uplifting readings. She also practices animal communication. She specializes in remote viewing, aiming to look in-depth at matters of love, career and general readings when requested. She's a forward-thinking, positive person who aims to encourage the same values in her clients, so if you're looking for a little guidance and a push in the right direction towards a bright, happy future in the form of some in-depth, positive, uplifting insight, Theresa Tee is the reader for you. She's not just comfortable in reading into most situations; she enjoys it too, so whatever area of your life you'd like to shed a little light on, choose Theresa to guide you with depth, and honesty.
Status: Offline
Rating: 4.5714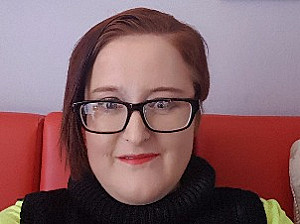 Shannon | Pin: 6820
My name is Shannon. I am a gentle, compassionate and empathic reader and I always see the positive in any situation. I read tarot, angel and oracle cards and use pendulum in my readings and use intuition to guide my clients. I have a keen interest and skills in astrology, numerology, crystal and colour therapy.
I have always been psychic but just assumed it was normal. It was only from my mid 20s onwards that I became more comfortable with it. I have been on retreats and had atonements and had very challenging life experiences. The main challenge for me was to have confidence in myself and my psychic abilities. I love my job and I love guiding people in their life journey. This type of work uses my best psychic skills.. Being articulate, sensitive, visual and friendly.
I can look into many situations, astrological personality analysis, compatibility between 2 parties using astrology or other tools and love and relationships and I get to the point very quickly.
In my spare time I love singing, drumming, walking, travelling and learning languages, camping, aqua aerobics and photography. Also updating my skills and going on retreats.
"God promises a safe landing not a safe journey"… Joyce Meyer
Status: Offline
Rating: 4.1429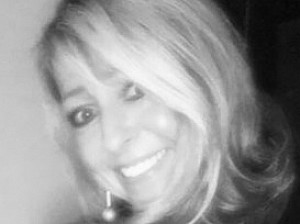 Astara | Pin: 7064
Welcome! I am a natural psychic empath with over 30 years' experience. I am a warm and welcoming individual instantly putting my clients at ease. I work with crystals, a variety of cards and pendulums alongside my natural psychic senses and my numerous guides. I deliver my readings in a compassionate, honest, non-judgemental manner and aim to leave my clients feeling positive and uplifted during and after their insightful reading. I have a wealth of life experience and wisdom and I like to read on any area of life and circumstance. I am a Reiki Master and Master Teacher and also a Crystal Therapist and Life Coach. I am also a Natural Intuitive Psychic Medium with Clairvoyant, Clairalient ,Clairaudient ,Claircognisant ,Clairsentient and Clairtangent abilities.
I love to connect with others to give guidance and spiritual healing; I have my own very busy private practice in Scotland. I find my work extremely rewarding and I am very grateful to be able to use my natural gifts to guide others.
I look forward to reading for you very soon!
Status: Offline
Rating: 5
Sibilla | Pin: 7301
I am a psychic from birth as were my mother and grandmother. I have been reading professionally for up to 10 years now and I have crafted and developed my skills to help provide insight and guidance to people who need it.
I am a natural psychic and absolutely love working with spirit guides. Some of my other skills consist of Angel Cards, Life Coaching, Psychic Development, Dream Analysis, Pendulum, Clairaudience, Clairsentience, Clairvoyance, Medium, Natural Psychic, Tarot, Reiki & Spiritual Healing and Crystals.
I am very upbeat and empathic and I do not just tell people what they want to hear. I go very deeply into a situation and I am very easy to talk to. I hope to speak to you soon!
Status: Offline
Rating: 4.1667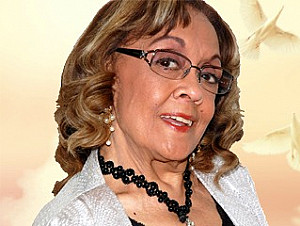 Anistra | Pin: 4789
I'm Anistra and I have been a reader for over 50 years, I'm a psychic, astrologer, and third eye reader, I am also a Clairvoyant. My areas of forte are in love and relationship readings, providing guidance into your destiny and life path, as well as your career and work life. As a regular here at Psychic Now, I am often on hand to provide calm and positive readings. When you first enter a reading with me, I will give you my name and PIN number, before explaining how I work, and asking what it is you would like me to look into. I will then use my natural psychic abilities and crystals to try to tune into your situation. I often don't use any tools, other than some crystals to provide energy to me during readings. Instead I prefer to use astrology and my natural psychic abilities, as I feel that this guides me to tune in much more quickly and deeply than using tools alone. My guide is my third eye, which communicates with me by clearing the way to your energy. This will then guide me into a connection with you, aiming to clear away any spiritual energy blockages.
Status: Offline
Rating: 4.35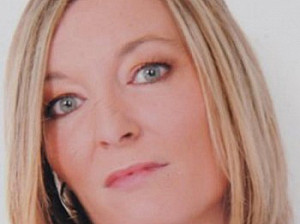 Psychic Ellen | Pin: 6976
Hi, I'm Ellen, I'm an intuitive psychic, I specialise in working with crystals and their energies. Working with crystals, clairvoyance, clairaudience, clairsentience, mediumship, cards and my guides I can give guidance and support in your life choices. I enjoy giving guidance on romance, relationships, career and family matters. I am a compassionate reader and my guides allow me to tune into the energy of others to sense their energies and emotions.
During a first time reading I will talk you through how I work, who my guides are and gain a connection and rapport to build their confidence in having a first reading with me. I feel I am different to most readers as the more I talk to a client, the more I can sense from them. I become very in tune' my favourite tool to use is my Pendulum. It gives a simple yes or no that works well alongside my use of my cards and my natural abilities.
In my spare time I love being in nature. I love the countryside, ice-skating, horse riding, anything in the great outdoors.
My favourite most inspirational quote is "To live in hearts we leave behind is not to die" Thomas Campbell 1825.
Status: Offline
Rating: 4.6786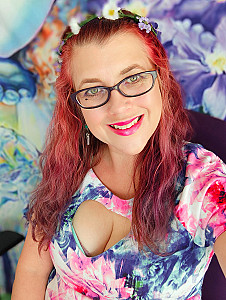 Indigo's Oracle | Pin: 7022
Hello I am Indigo's Oracle. I have had psychic experiences since I was a child and have been developing my psychic skills and abilities for over 20 years. My work is influenced from many traditions, cultures and mystical practices. I am a "path finder" and support others with their development, direction and guidance.
I have had training to enhance my natural psychic skills from many different teachers. Some teachers for psychic skills, some for Spiritual healing and other things. My work as reader gives insight to those that need guidance on their life journey as well as direction with their own development.
I'm a trained natural psychic and I work with my senses along with many tools, such as crystal ball, tea leaves and cards – I am also a devoted wife and proud mother of my little Starseed. The readings I give are for encouragement, guidance and comfort and I have great pleasure reading for clients world wide.
As my beloved once said
"how can you be lost if you don't know where your going?"
Let me be the guiding "Star" showing you the way..
Status: Offline
Rating: 4.5882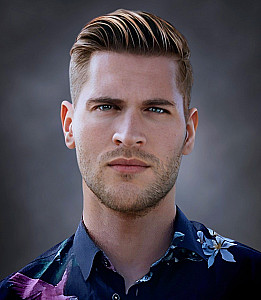 Charlie | Pin: 7251
I'm Charles, a professional psychic reader, direct and to the point. Whether it's a quick query you want guidance with, or a full in-depth reading, I am always happy to help and offer my spiritual advice.
It's easy to get lost in your own circumstances, unable to find the answers or see the way forward. There is always a way, but sometimes we just need to have someone who can help guide us. Readings can shine a light on the situation and help guide you on your path ahead. Let me be the one to shine that light for you today.
There's no question too big or too small. Whether it's a quick query you want guidance with, or a full in-depth reading, I am always happy to help and offer my spiritual advice.
Like with everyone else there is so much more to every one of us to narrow down in a few questions, that said, I cannot think of anything else to add. All I can say is that, I always believe that life is amazing and if I can leave a client realising how special they are, I know I have done my job. If I can also help them be ready for all that's coming up, good or bad, then even better.
Thank you for reading, and I look forward to connecting with you.
Status: Offline
Rating: 4.7778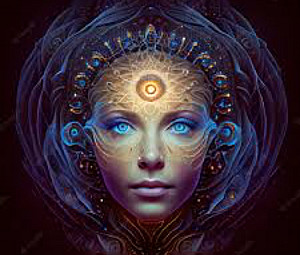 Angel Star | Pin: 7303
I am Angel Star. I am a compassionate empath with a loving welcoming nature. I am intuitive and a natural psychic and spiritual healer.
I would describe my readings as honest, uplifting and enlightening.
I enjoy giving people insight and being able to help through my guides.
I like to make music and draw
My favourite quote would be: "We are one with the universe"
Status: Offline
Rating: 3.3333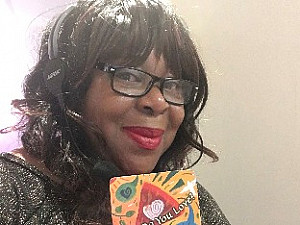 Queen Léonie | Pin: 6791
Hello I am Queen Léonie. I am a natural, compassionate, and straight talking psychic reader with 25 years' experience. I like to use my cards, crystals, and spirit guides to provide guidance and insight for my callers. I feel it's important to get straight to the heart of concerns, small, medium or large. My callers tend to ask me for love and relationship insight or to look at their careers and work paths. I enjoy being able to work with someone who has passion and wants to push themselves.
I will start my readings using my cards and giving you the general insight I pick up around you. Then we can move on to my spirit guides and the questions you have. It is vital to me that you are relaxed and comfortable before we go ahead. I first noticed my psychic senses when I was a child. I found it a little strange for a while. When I was in my 20's I decided to follow the path, and develop myself as a psychic and I have never been happier.
My main hobby is traveling. I have family around the world and adore visiting them all. Self-improvement is a big part of my life and I enjoy educating myself at every opportunity. My most inspirational quote comes from my beloved Grandmother – "Make new friends but keep the old one is Silver & the other Gold".
Status: Offline
Rating: 4.7143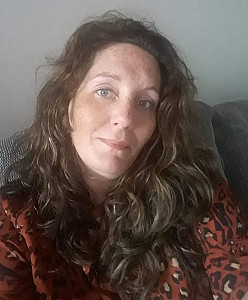 Dinah | Pin: 7212
I'm Dinah, I have been practicing my gift for over 15 years as it was passed down through my family. I've always known I have skills. and I've just built my confidence with practice. My sun sign is Libra and my moon is Leo.
I am a natural psychic, but I can use tools such as tarot cards, crystals and pendulum. I would describe my readings as calming, uplifting and compassionate. I'm very calm and put my clients at ease. A lot want answers on love and I'm very honest but positive I will always look for that positive response. I'm very diplomatic and talk to support, not to make anyone feel embarrassed I want my clients to remember me. I greet them and put them at ease just talking, never diving in or asking abrupt questions. I'm calm and I remember what I use to feel like when I'd visit a psychic
My hobbies include reading, making jewellery and walking. I always cleanse my crystals. I'm a lover of oils too and I'm a big cleanser. I think it's a bit over the top but others' energy is so easily absorbed.
Words are spells, be careful what you ask for. – this is my favourite quote, by my dad.
Status: Offline
Rating: 4.6667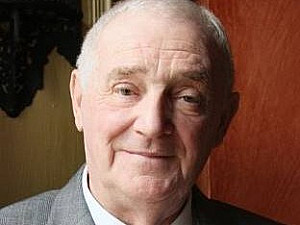 Peter Johnson | Pin: 5044
I have been Psychic since I was a small child. My Psychic abilities developed through development circles and through my Guides. I work with honesty, light and truth together with my American Animal and Medicine cards. For an in-depth, positive and up-lifting reading give him me call today.
Status: Offline
Rating: 4.7059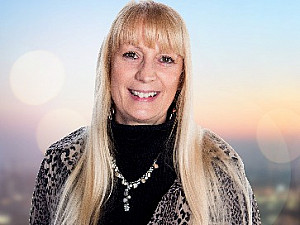 Caroline Suzanne | Pin: 4673
Hi there, I'm Caroline Suzanne. I have been a professional psychic reader for more than 17 years, and would describe myself as being honest, compassionate and caring. My three main areas of reading are love and relationships, family, and matters concerning pets and other animals.
I am often available to deliver my own brand of calm and compassionate reading. When you first connect with me, the first thing I will do is introduce myself to you, and the way in which I read. I will then ensure that you are comfortable, as I understand that a lot of first time callers will be nervous. I will then ask what you would like me to look into, and begin your reading.
My favourite tool is my moonstone, which I have used for the past 33 years. When I am doing a phone reading, I feel it helps me to gain an understanding of the messages that my guide is sending to me. I also use my crystal ball in a similar way, as well as using a pendulum, Angel and Oracle cards.
My Guide communicates with me by transmitting signs and feelings to me during readings. When a caller asks me a question, my guide transmits images and feelings in order to guide me towards insight. For example the image of fallen leaves to signify autumn.
I first realised that I was a psychic in my early childhood, and have been performing readings since I was 19. However, it has only been in the last few years that I have chosen to make a career out of this, and develop my readings.
Besides performing readings, I enjoy listening to music, swimming, spending time with my family and friends, and browsing quirky shops and markets. I am inspired by the quote: 'The only person you should try to be better than is the person you were yesterday.'
Status: Offline
Rating: 4.5625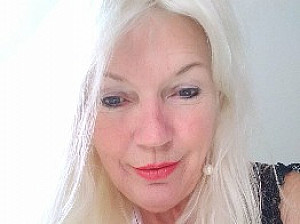 Alison W | Pin: 7160
I discovered I had a psychic ability when I was 7 years old. I began to venture into Metaphysics when I moved to Scotland in 1989, and by the age of 40, I felt I had a calling from spirit to work as a Tarot reader and also became a Reiki Healer. I accomplished my bigger purpose in life when I moved to Lanzarote in 2000 and opened up my Reiki Healing Sanctuary.
I am a natural psychic and am able to provide an insightful, positive, calming and compassionate reading on many subjects; The main areas that I tend to look at for people are career & work, general readings, house moves, love/relationships and chakra readings and balance, just to name a few.
I will work with angel cards, tarot, clairaudience, clairsentience and clairvoyance to bring you guidance; I am also a medium with 20 years of experience. I was guided to do telephone readings in 2004 and have become very passionate about doing readings over the phone.
I look forward to guiding you on your path.
Thank you for reading!
Status: Offline
Rating: 4.4242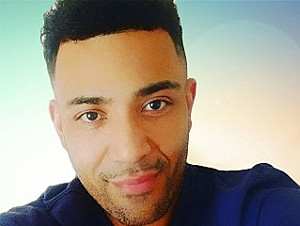 Richard JD | Pin: 6671
Hello. My name is Richard. I am a natural psychic and have up to 15 years of experience. I have picked up on people's agendas from a very young age. I enjoy offering insight into peoples friendships and relationships. Because of this I started to show interest in certain subjects like astrology and numerology. My friends then also started to realise that there was something different about me, so one of them bought me my first pack of cards and that's when I started to delve into it a lot more by teaching myself how to use them.
I am able to use cards and pendulum. I do psychic development, remote viewing and colour therapy and I am also able to use my senses, but if you would prefer, I can work freehand with the use of my guide who works closely with me to pass on insight.
I always have a friendly approach as I think it's important to have a two-way conversation if that's what the client feels they need. I will start by asking for your name and date of birth, I will explain how I like to work and then ask if there is anything in particular that you would like me to look into and take it from there.
I would explain myself as a direct, honest and understanding psychic. I feel at my strongest during love and relationship readings. I am very in tune with my client's emotions and feel I can pick up on a partner's feelings also in order to get to the root of the problem.
In my spare time I like to read or get out of the house and go for walks. I also enjoy my food so I like to cook. Socialising is a great pastime for me when I'm in the mood but I am one of those who like their own company. My favourite quote is "As you start to walk out on the way, the way appears." – Rumi.
Status: Offline
Rating: 4.4167