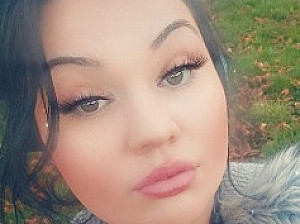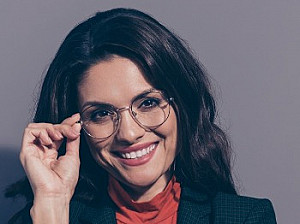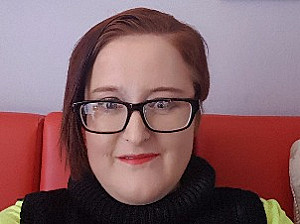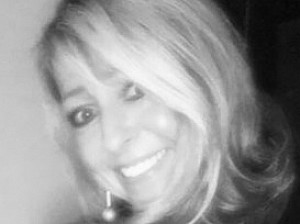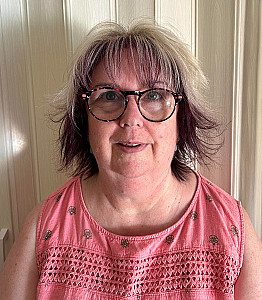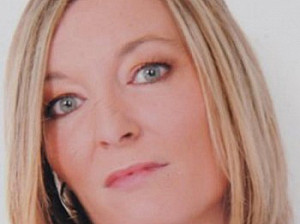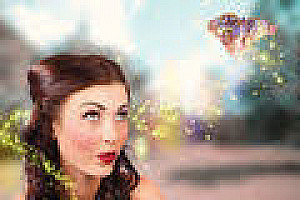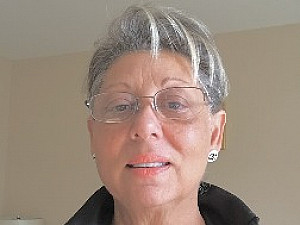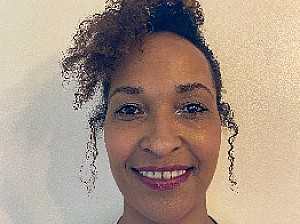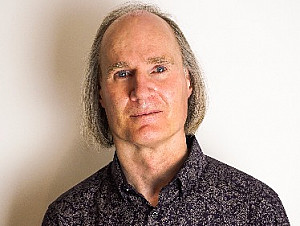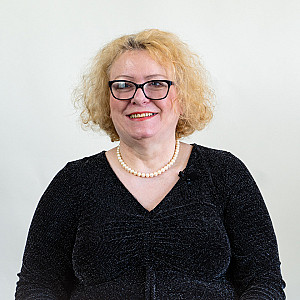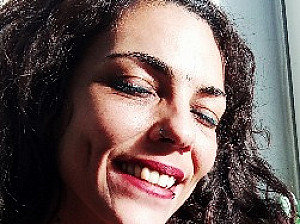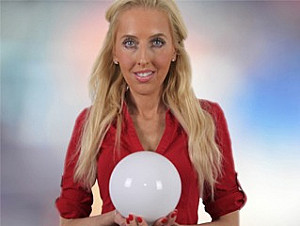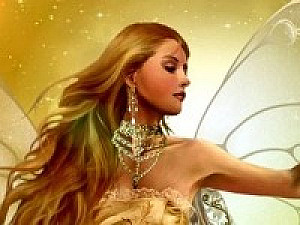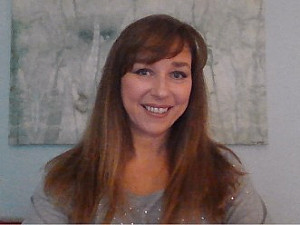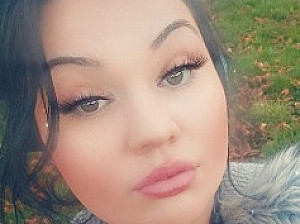 Rebecca Lynn | Pin: 7149
Hi I am Rebecca. I specialise in Tarot readings that tap into emotions and possible outcomes of my clients letting spirit and connection guide. I have 10 years of experience in Tarot readings, crystal bath healing, reiki healing and meditation methods. I have 5 years experience of being a practicing reader for others. I work through love and understanding that we are all one connected energy and live by the principle that "all is mind". I look only for truth and guidance and let energy lead the way.
I find that most people ask me for relationship readings. I start by introducing myself to make them feel relaxed by giving them as much information as possible and then talk them through the process.
After completing a full tarot reading I use black moon cards to support the reading with more insight based on astrology. I give people messages that give them insight and clarity over their life situations.
The most memorable reading I have done was a 4 hour reading with another tarot reader!
"Sometimes your light attracts moths and the and your warmth attracts parasites, protect your energy" This is my favourite quote, and it comes from my mother.
Status: Offline
Rating: 4.5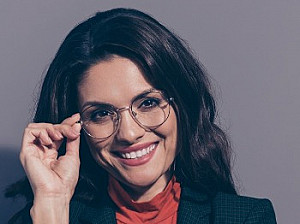 Jane Capriani | Pin: 5009
I have been providing readings to my clients ever since the nineties, when I went through a personal and emotional experience.
I work utilizing my spirit guides and also use a number of other tools such as tarot, numerology and crystals, I am also a Clairsentient and Clairaudient.
I am one spiritual lady, who prides myself in being a caring and experienced psychic and treasure my psychic senses to bring you a unique form of guidance.
I trust the insight given to me by my guides when I get them and I like to ensure my reading truly resonates with you.
Guidance is what I consider as my forte; so sit back, relax and enjoy your reading, which I always aim to ensure is a uplifting experience!
Status: Offline
Rating: 4.9333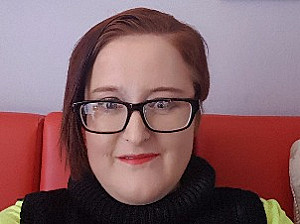 Shannon | Pin: 6820
My name is Shannon. I am a gentle, compassionate and empathic reader and I always see the positive in any situation. I read tarot, angel and oracle cards and use pendulum in my readings and use intuition to guide my clients. I have a keen interest and skills in astrology, numerology, crystal and colour therapy.
I have always been psychic but just assumed it was normal. It was only from my mid 20s onwards that I became more comfortable with it. I have been on retreats and had atonements and had very challenging life experiences. The main challenge for me was to have confidence in myself and my psychic abilities. I love my job and I love guiding people in their life journey. This type of work uses my best psychic skills.. Being articulate, sensitive, visual and friendly.
I can look into many situations, astrological personality analysis, compatibility between 2 parties using astrology or other tools and love and relationships and I get to the point very quickly.
In my spare time I love singing, drumming, walking, travelling and learning languages, camping, aqua aerobics and photography. Also updating my skills and going on retreats.
"God promises a safe landing not a safe journey"… Joyce Meyer
Status: Offline
Rating: 4.1429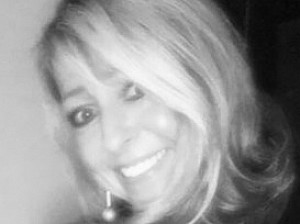 Astara | Pin: 7064
Welcome! I am a natural psychic empath with over 30 years' experience. I am a warm and welcoming individual instantly putting my clients at ease. I work with crystals, a variety of cards and pendulums alongside my natural psychic senses and my numerous guides. I deliver my readings in a compassionate, honest, non-judgemental manner and aim to leave my clients feeling positive and uplifted during and after their insightful reading. I have a wealth of life experience and wisdom and I like to read on any area of life and circumstance. I am a Reiki Master and Master Teacher and also a Crystal Therapist and Life Coach. I am also a Natural Intuitive Psychic Medium with Clairvoyant, Clairalient ,Clairaudient ,Claircognisant ,Clairsentient and Clairtangent abilities.
I love to connect with others to give guidance and spiritual healing; I have my own very busy private practice in Scotland. I find my work extremely rewarding and I am very grateful to be able to use my natural gifts to guide others.
I look forward to reading for you very soon!
Status: Offline
Rating: 5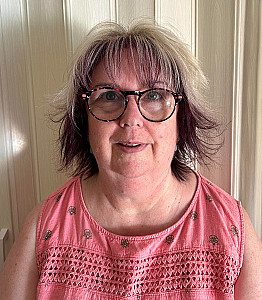 Hands Of An Angel | Pin: 4548
Hello there, i'm Hands of an Angel. I would describe myself as being a caring and compassionate reader, and have been giving readings for over 40 years. I am positive, friendly and bubbly and always aim to put you at ease quickly. I will never judge you and am happiest when I am able to guide and inspire you to move forward in a positive way, giving my fresh outlook on your life choices.
My main areas of focus are Career and Work, Psychic Development, and Love and Relationships. I use a vast array of tools to aid me in my readings, these include Numerology, Crystals, Pendulum, Oracle Cards, Angel Cards, Colour Therapy, and the Crystal Ball. I am also a Medium, Clairvoyant, Clairsentient and Clairaudient. I use all of the psychic senses and am also an empath.
My favourite inspirational quote is from my Grandmother which is "Never fight fire with fire, what goes around comes around." I like to spend my free time outside in the fresh air.
Status: Offline
Rating: 4.6471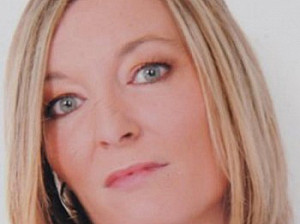 Psychic Ellen | Pin: 6976
Hi, I'm Ellen, I'm an intuitive psychic, I specialise in working with crystals and their energies. Working with crystals, clairvoyance, clairaudience, clairsentience, mediumship, cards and my guides I can give guidance and support in your life choices. I enjoy giving guidance on romance, relationships, career and family matters. I am a compassionate reader and my guides allow me to tune into the energy of others to sense their energies and emotions.
During a first time reading I will talk you through how I work, who my guides are and gain a connection and rapport to build their confidence in having a first reading with me. I feel I am different to most readers as the more I talk to a client, the more I can sense from them. I become very in tune' my favourite tool to use is my Pendulum. It gives a simple yes or no that works well alongside my use of my cards and my natural abilities.
In my spare time I love being in nature. I love the countryside, ice-skating, horse riding, anything in the great outdoors.
My favourite most inspirational quote is "To live in hearts we leave behind is not to die" Thomas Campbell 1825.
Status: Offline
Rating: 4.6786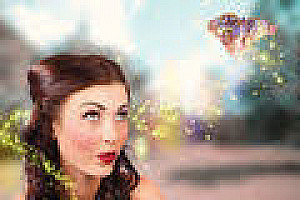 Renetta | Pin: 7173
I am an Empathic & Patient Reader / Listener / Psychic Advisor. I Have Over 30 Years Experience in Esoteric & Astrological Work including featuring in the Media & TV. I am A Natural Psychic, Medium, Card reader and Empath. Some of my other skills Include Angel Cards, Crystals, Life Coaching, Numerology, Psychic Development, Dream Analysis, Remote Viewing, Clairaudience, Clairsentience, Tarot, Reiki & Spiritual Healing, Aura Readings, Pendulum and Runes.
Coming from a long line of Spiritual Mediums, Psychics & Healers, including my Grandma & Great Grandma who helped form and run a local Spiritualist Church. I can also link in with your pets & other animals. I can help you move on from your past and deal with the present to go on to a better & brighter future. I am also a practicing Wiccan. I look forward to reading for you and speaking to you soon. Blessed be.
Status: Offline
Rating: 4.375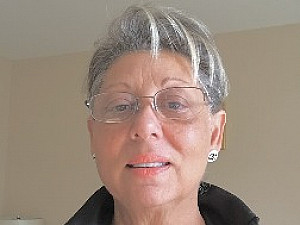 Sophie | Pin: 6696
Hi, I'm Sophie, and I am a very compassionate natural psychic reader with over 30 years of professional experience. I enjoy reading in areas of career and work, your destiny and life path, along with compatibility between two parties based on astrology.
When I read for you, I will mainly use my cards in conjunction with my natural psychic abilities and my guides, in order to give you as much guidance and insight as I can during my readings. I feel that it is very important to be compassionate and honest during my readings, as I feel that this may strengthen the bond between us, which allows me to guide you along your life path in the best possible way.
Besides giving readings, I spend a lot of my free time meditating with my crystals, and developing my psychic skills; I have felt that I was a psychic since I was 12 years old, and have spent a great deal of time since then developing these psychic skills to become the reader that I am today. So, for a direct yet uplifting reading, give me a call today!
Status: Offline
Rating: 4.4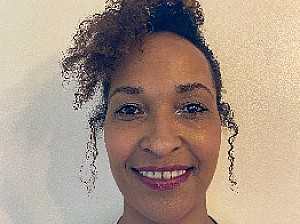 Crystal Waterz | Pin: 4767
About Crystal Waterz – Natural Psychic and Experienced Card Reader
As a natural psychic with over 25 years of experience, I've developed a range of psychic skills, including Tarot Card Readings, Crystal Ball Readings, Tea Leaf Readings, and Angel Card Readings, as well as distant Ushi Reiki Healing.
Having discovered my psychic abilities at the age of 18, I have helped hundreds of people with their love life, family relationships, work and career development, and spiritual development.
You can expect a direct approach with a high level of empathy and a lot of laughter. My main goal is to see my clients happy and guide those in need. I love spending time with like–minded people. Painting is another passion of mine, away from psychic readings, but I have seen visions of the future in my artwork.
If you're in need of guidance, join me on a call and I will assist you on your journey. I look forward to speaking to you.
Status: Available
Rating: 4.1875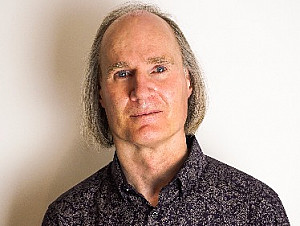 John Healey | Pin: 4718
Hi, I'm John. I have worked on Psychic Now for many years and have enjoyed regular appearances. Alongside my natural psychic intuition, I use remote viewing techniques and a multitude of other tools such as numerology and astrology. I don't just read on the future, I will usually be able to give you insight on your past and present situations too. Stand by for an in depth reading that delves into many different areas of your life! Have a reading with me and hopefully you'll see for yourself why I'm on your screens so often.
Status: Offline
Rating: 4.74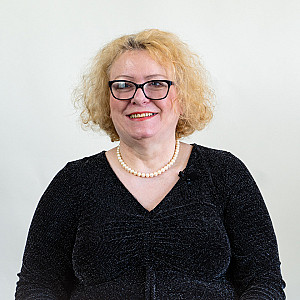 Natalie Thomas | Pin: 4524
Hello I'm Natalie, and I have been working as a psychic for over 10 years. I work predominantly with the cards, the pendulum and the crystal ball. I am also a writer and have had four books published. I have also appeared on radio and TV. I can guide you on many situations including relationships, career and life path. I am an Empath and work with crystals, cards, pendulum, dream analysis and the crystal ball. I am also an animal communicator and life coach in addition to being a natural psychic.
Status: Offline
Rating: 4.5833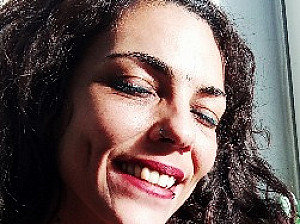 Ana | Pin: 7165
From a young age, I have possessed psychic awareness that allows me to sense energies and forces that are not eye visible in people and spaces. My highly empathetic personality has enabled me to form strong connections and have experiences that have improved people's perceptions, even if they were not initially receptive to them. Although I am not religious, I have a deep spiritual connection with the natural elements.
For the past 10 years, I have delved deeper into the ancient wisdom of tarot, astrology, and numerology, finding incredible relationships between them. By using these tools, I provide insightful readings that identify the main energies interacting in a person's life and reveal the forces that can improve their situation. I have been offering these services for five years and am a highly intuitive spiritual healer, offering Reiki healing, working with Chakras, and Tarot and Oracle card readings using a variety of decks, including the Golden Tarot, the Rider Waite, the Light Seers, and The Moonology.
I use breathing exercises and meditations to connect with my clients. This helps to ground and to focus their intentions before and after the reading. My focus is on helping people gain a reliable and relatable insight into their family life, love and relationships, and general well-being. By using my strong empathic and psychic abilities, I hone in on specific questions and analyze the main energies interacting with my clients, providing honest feedback that can help them face their fears and release negative patterns.
If you are seeking guidance and motivation to confidently move forward in your future, please do not hesitate to contact me for a reading. All questions are welcome!
Status: Offline
Rating: 4.6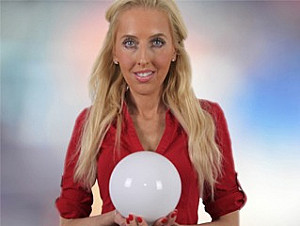 Faith | Pin: 4652
Hello I'm Faith! I always try to bring my smile and giggle onto the show and believe that lifts the energies for new and regular callers. Just a few minutes with me and I will show you just how much my psychic senses mean to me. I am serious about spirituality and passionate about all things psychic and I believe this shows. I like to think I know how to shine.
I'm a psychic, as well as being a spiritual healer, and work with a huge variety of tools including cards, a crystal ball and pendants as well as the sixth sense. With over thirteen years' experience, I am focused on lifting spirits, and guiding you to get your life back on a positive track all while making you feel uplifted.
Status: Offline
Rating: 5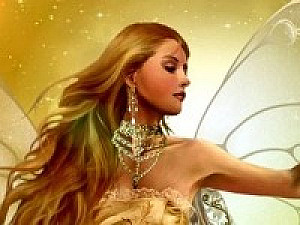 Dani Star | Pin: 6762
I am a natural psychic empath and tarot reader with over 20 years of experience and I noticed my abilities when I was just a child. I can interpret dreams and use my skills as an empath to pick up on what my clients need to do to overcome certain situations. I have a profound sensitivity towards people's energy and one of my skills is to pick up on what may be causing obstacles. I know how to harness positive energies and use them as a guide to succour client's to a better understanding of how to move forward in the best way possible. I would class myself as a compassionate, enlightening and positive reader, able to give you insight into career/work, emotional insight and empathy, house moves/relocations or love/relationship.
My favourite tool is the tarot cards and dream interpretations. I have strong ability in combining these two skills and find that they can be useful in bringing different insight into situations where there have been long term obstacles. Along with this, I can also do animal communication, astrology, dream analyst, numerology, psychic development and spiritual healing.
I prefer to see what I can pick up for new clients with as little information as possible. I will tune into to your energy remotely through the cards as this way I find I can get the best connection. I like to put my clients at ease and let them know that my utmost goal is to support them and provide answers for their questions.
In my spare time, I enjoy doing yoga, growing fruit and vegetables, reading and travelling. I also love animals and my favourite quote is "If plan A doesn't work the alphabet has 24 more letters" – stay cool.
Status: Offline
Rating: 4.625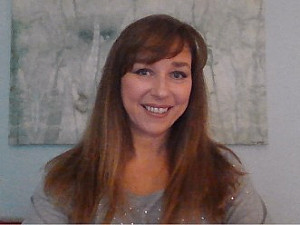 Jules | Pin: 4505
Hello I'm Jules. I have been a practicing Psychic, Medium, Channeller, Soul Plan Practitioner and Reiki Master for over 30 years, based in England. My preferred areas to read on are Manifestation and Laws of Attraction, Destiny and Life Path, Love and Relationships, and Moon Phase Practices. I am also available to provide psychic development readings for my clients and share the experiences garnered over three decades of bringing compassionate and straight-forward insight and guidance to many.
I became aware of my psychic abilities during childhood. I was born this way, and I'm at least a third-generation Psychic Medium. As a Soul Plan Practitioner, which is a unique path to follow, I can provide insight into your soul pathway and destiny – based on your birth name. I am also a psychic artist and like to draw energies, guides, symbolic images, including automatic writing. For first time callers, my compassion will guide you through the reading with the aid of my guides. I begin by explaining how my psychic reading will be given, then I tune in and connect to your energies and proceed with the reading, letting you know what messages and guidance I receive for you. Questions from my clients during the readings are always welcomed. The most important thing to consider in a psychic reading with me, is for the client to remain open to receiving the information and to reflect on it afterwards. This is usually done by taking notes. As I'm a channeler, a lot of the insight is flowing from me, sometimes quite fast! I don't have a favourite tool; I love to work with them all and each reading is bespoke to my client. During the call, I work with the aid of my guides and my Clairvoyant, Clairaudient, Clairsentient, and Claircognizant abilities. When using tools, I tend to work with the one's that compliment my natural psychic skills or by request of the caller. The tools I use are: Tarot, Oracle Cards, Crystals, Chakra's, Numerology, Pendulum, Colour Divination and Therapy and Soul Plan techniques.
I have now also gained a diploma in Feng Shui with excellence (April 2023).
Alongside my Psychic work, I am a Professional Fine Artist, Researcher, Silversmith and Designer and I recently graduated as a Master of Arts by Research. My passions are the natural world, wildlife, creativity, music, and movies – but most of all, I love spending time with my family, friends, and pets. My most inspired quote is "Minds are like parachutes, they only function when they're open" by Thomas Dewar.
Status: Offline
Rating: 4.6875