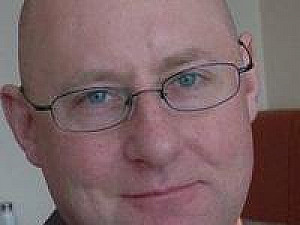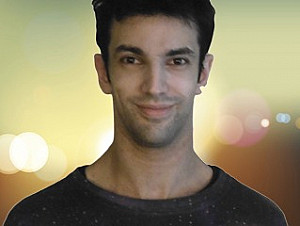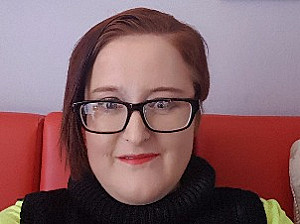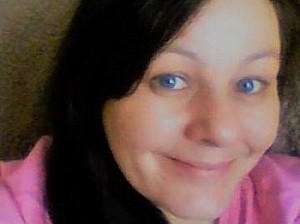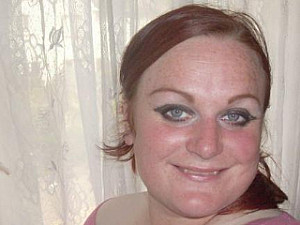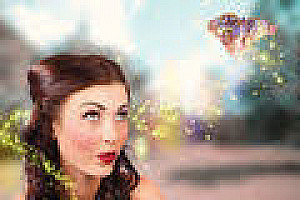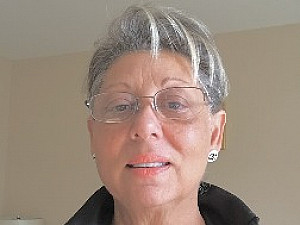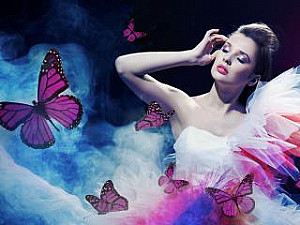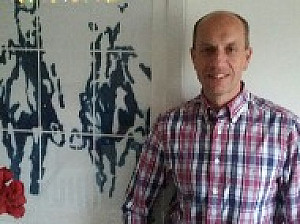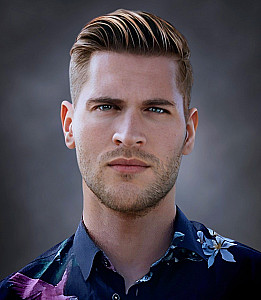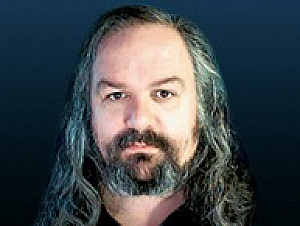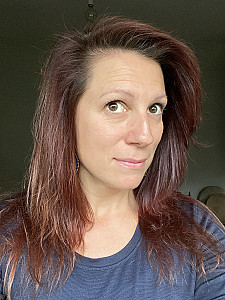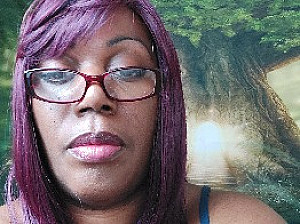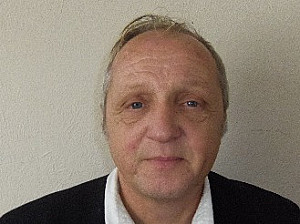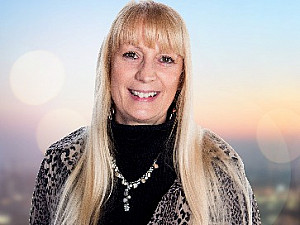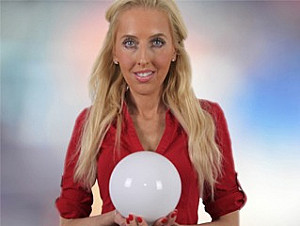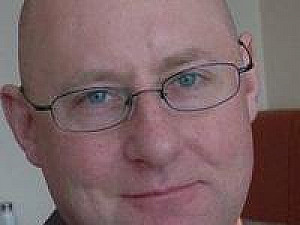 Alexander | Pin: 6137
I am Alexander and I am of Irish descent. I would describe myself as being spiritual, realistic and grounded. I have been an active Psychic for over 20 years. I am extremely approachable and friendly, and aim to put my clients at ease quickly. It is important that my client is very relaxed as this allows the insight to flow quicker for me.
I have a strong Natural ability, but if I feel I need to, I am also able to use Astrology, Tarot Cards, Runes and Angel Cards. I like to look into areas of Love and Relationships, Family Life and Career, but I can be adaptable to many situations that may arise. I am a great believer in my readings.
I have always known that I have had a strong intuition, there wasn't a particular moment that I suddenly realised my ability, it was just a natural instinct for me. I feel it is absolutely paramount to be open to change and the Law of Attraction – like attracts like, as long as you free yourself from any blockages you can achieve, I believe nothing is impossible.
During my free time I like nothing more than spending quality time with my partner and children. I am also extremely interested in Ancient Religions and Civilisations, History, Reading, Cycling and Travel. I am always open and willing to learn new concepts and am invariably updating myself through the purchase of materials so I can continue improving and expanding my psychic knowledge.
Status: Offline
Rating: 4.7368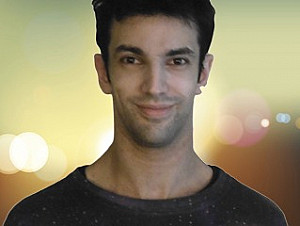 Rafael | Pin: 5094
The main goal for me is not only to give psychic insight from readings, but also to make them inspiring. I hope to guide you towards your own vision so that you may view your situation in alternate ways, offering you guidance to move forwards in a positive direction. I place a priority on supplying you with the insight towards self-empowerment.
I usually work with Tarot cards however I can also use the Crystal Ball, Runes and Tea Leaves and other tools either in combination with each other or separately.
I am very honest psychic and have a direct approach. I tell you things how I see them rather then what you want to hear.
"Being an example of inner peace is an effective way of expressing your desire to offer inspiration to others". No more perfectly have words ever described me, than this quote from Dr Wayne W Dyer.
Status: Offline
Rating: 4.7143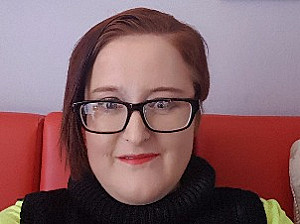 Shannon | Pin: 6820
My name is Shannon. I am a gentle, compassionate and empathic reader and I always see the positive in any situation. I read tarot, angel and oracle cards and use pendulum in my readings and use intuition to guide my clients. I have a keen interest and skills in astrology, numerology, crystal and colour therapy.
I have always been psychic but just assumed it was normal. It was only from my mid 20s onwards that I became more comfortable with it. I have been on retreats and had atonements and had very challenging life experiences. The main challenge for me was to have confidence in myself and my psychic abilities. I love my job and I love guiding people in their life journey. This type of work uses my best psychic skills.. Being articulate, sensitive, visual and friendly.
I can look into many situations, astrological personality analysis, compatibility between 2 parties using astrology or other tools and love and relationships and I get to the point very quickly.
In my spare time I love singing, drumming, walking, travelling and learning languages, camping, aqua aerobics and photography. Also updating my skills and going on retreats.
"God promises a safe landing not a safe journey"… Joyce Meyer
Status: Offline
Rating: 4.1429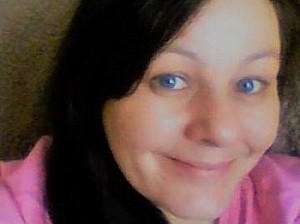 Nicola C | Pin: 4640
Nicola C is a natural psychic and also works with her guides to bring you uplifting readings without tools and simply by tuning in. She has been working online for over 10 years and always works with integrity and honesty within all her readings, telling you what she sees. She believes in truth and empowering her clients to make their own choices on their life's pathway. She also believes we often all have the answers within us that we so often seek; we sometimes just need a little insight and guidance in unlocking them.
Status: Offline
Rating: 4.4286
Sibilla | Pin: 7301
I am a psychic from birth as were my mother and grandmother. I have been reading professionally for up to 10 years now and I have crafted and developed my skills to help provide insight and guidance to people who need it.
I am a natural psychic and absolutely love working with spirit guides. Some of my other skills consist of Angel Cards, Life Coaching, Psychic Development, Dream Analysis, Pendulum, Clairaudience, Clairsentience, Clairvoyance, Medium, Natural Psychic, Tarot, Reiki & Spiritual Healing and Crystals.
I am very upbeat and empathic and I do not just tell people what they want to hear. I go very deeply into a situation and I am very easy to talk to. I hope to speak to you soon!
Status: Offline
Rating: 4.1667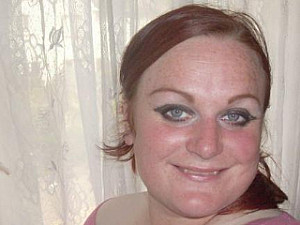 Ellen Leonard | Pin: 6077
Ellen tells us she has been using her Psychic senses all of her life, she regards herself as being in tune with animals' and peoples' emotions and feelings, and receives ultimate pleasure by guiding them towards the right path. Ellen is of Irish decent and has a naturally warm and welcoming personality and aims to put you at ease immediately.
Ellen's areas of preference are in Love and Relationships and Dream analysis, she is also an Animal Communicator, and she can also use many tools including Crystals, Runes, Angel Cards, Tarot Cards and Pendulum. As she is reading for you, your energy will draw her to a specific tool to aid her in your reading. , giving her the ability to turn her hand to many different questions or situations that you may have using one or many of her senses and tools.
She adores the feeling of guiding people to choose the right path for themselves and to lead them to a life of contentment and well-being. After a reading with Ellen you will feel uplifted and motivated and she will guide you so that you see your choices for yourself and for the relevant areas of your life, leaving you feeling ready to tackle life with a new and positive outlook.
Status: Available
Rating: 3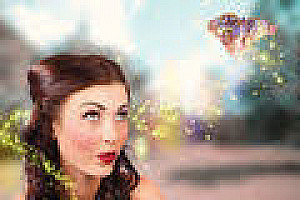 Renetta | Pin: 7173
I am an Empathic & Patient Reader / Listener / Psychic Advisor. I Have Over 30 Years Experience in Esoteric & Astrological Work including featuring in the Media & TV. I am A Natural Psychic, Medium, Card reader and Empath. Some of my other skills Include Angel Cards, Crystals, Life Coaching, Numerology, Psychic Development, Dream Analysis, Remote Viewing, Clairaudience, Clairsentience, Tarot, Reiki & Spiritual Healing, Aura Readings, Pendulum and Runes.
Coming from a long line of Spiritual Mediums, Psychics & Healers, including my Grandma & Great Grandma who helped form and run a local Spiritualist Church. I can also link in with your pets & other animals. I can help you move on from your past and deal with the present to go on to a better & brighter future. I am also a practicing Wiccan. I look forward to reading for you and speaking to you soon. Blessed be.
Status: Offline
Rating: 4.375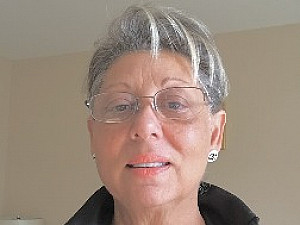 Sophie | Pin: 6696
Hi, I'm Sophie, and I am a very compassionate natural psychic reader with over 30 years of professional experience. I enjoy reading in areas of career and work, your destiny and life path, along with compatibility between two parties based on astrology.
When I read for you, I will mainly use my cards in conjunction with my natural psychic abilities and my guides, in order to give you as much guidance and insight as I can during my readings. I feel that it is very important to be compassionate and honest during my readings, as I feel that this may strengthen the bond between us, which allows me to guide you along your life path in the best possible way.
Besides giving readings, I spend a lot of my free time meditating with my crystals, and developing my psychic skills; I have felt that I was a psychic since I was 12 years old, and have spent a great deal of time since then developing these psychic skills to become the reader that I am today. So, for a direct yet uplifting reading, give me a call today!
Status: Offline
Rating: 4.4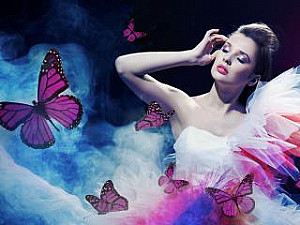 Grace | Pin: 4637
I'm Grace and I have been psychic all my life. I am very straight forward with my readings and aim to show you the possible ways forward so you can make your own decisions. I am a natural psychic and empathic and use a mixture of these together with the traditional and angel cards, the pendulum, crystal ball, remote viewing and dream analysis. I am an experienced psychic and will aim to give straight forward guidance in many different situations.
Status: Busy
Rating: 4.7143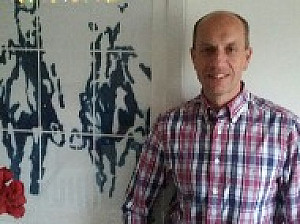 Robert Day | Pin: 6221
I don't just predict things I also give you the tools to move forward. It is ok saying "this is going to happen" but we need to know what we must do, to make it happen. I do channel messages through. You get a bit of everything from a Reading with me. from using the cards, colours to a message from a loved one in spirit. Every reading is different. I really love to help and empower.
We all come across hard and challenging times, and sometimes we just need that spiritual guidance to help us get back on track and find our spark again. I find spiritual guidance can be so profound that it really can change your life. My very first reading changed life completely and started me on my spiritual journey. I hope that I can help you find your true path and happiness.
Status: Offline
Rating: 4.4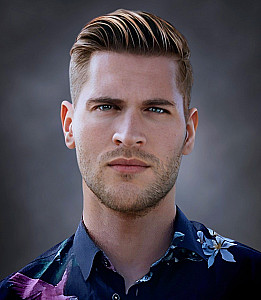 Charlie | Pin: 7251
I'm Charles, a professional psychic reader, direct and to the point. Whether it's a quick query you want guidance with, or a full in-depth reading, I am always happy to help and offer my spiritual advice.
It's easy to get lost in your own circumstances, unable to find the answers or see the way forward. There is always a way, but sometimes we just need to have someone who can help guide us. Readings can shine a light on the situation and help guide you on your path ahead. Let me be the one to shine that light for you today.
There's no question too big or too small. Whether it's a quick query you want guidance with, or a full in-depth reading, I am always happy to help and offer my spiritual advice.
Like with everyone else there is so much more to every one of us to narrow down in a few questions, that said, I cannot think of anything else to add. All I can say is that, I always believe that life is amazing and if I can leave a client realising how special they are, I know I have done my job. If I can also help them be ready for all that's coming up, good or bad, then even better.
Thank you for reading, and I look forward to connecting with you.
Status: Offline
Rating: 4.7778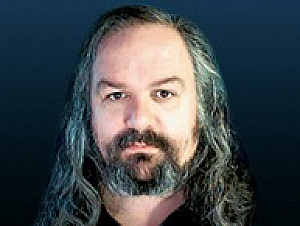 Moon Kinnaird | Pin: 4514
Greetings friends,
My name is Moon and I am what is known in the psychic trade, as a Rune Reader. Runes are just like any other psychic tool, they give us access to that unknown space where we can see, feel and hear about certain aspects of your life. He is also Clairvoyant, Clairsentient and Clairaudient.
Let me tell you about my story. As a toddler I spent a lot of time with my Grandma who was also Rune Reader or in old High Norse a "Runic Vitki", which means someone who does everything with the runes. Needless to say my childhood was interesting as bedtime stories were all about the myths and legends of Odin, Thor & Loki and you could say that I knew the Futhark (the Runic Alphabet) before I knew my proper ABC's.
I am also an empathic remote viewer which means I can feel the emotions of a person if they are connected with you, which is very useful should you need to gauge how a certain somebody feels towards you. I am also logical and humble and it is with this, along with my psychic skills, that I offer to you in any reading.
Call me today and lets wander through your life with the runes and me as our guide.
Status: Offline
Rating: 4.7727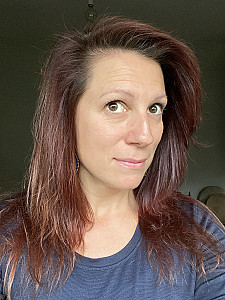 Rocki | Pin: 7163
I'm an empathic intuitive. I've recently gone through a considerable change which has heightened my natural psychic abilities. I have been studying the Hermetic Philosophy and Yoga which has lead me to really see the psyche from a very different angle.
I predominantly read Tarot but I also work with the Animal spirits, and I love to drum and use my voice to heal and connect with my higher self. I'm happiest out in nature, my favourite season is Spring (although I honour the magic of all the seasons), and my latest interest is in tapping into the mysteries of the Runes.
I am an Earth Angel, very much aware of the energies at play here in the physical world. I can tap into your situation dynamics with ease and use my Tarot deck to help further visualise your obstacles and the tools that you can use to overcome them. My readings are direct and delivered with love and integrity.
I don't read time, so don't ask me when :). Everything is very much dependant on many circumstances and you are very much in charge of your own destiny and taking the appropriate steps towards whatever you want to achieve in your life.
Call me if you'd like a guidance with these steps, if you're feeling stuck and want to understand your way forward.
Much Love, and I look forward to speaking with you.
My favourite quote is: What you are is what you have been, what you will be is what you do now. – Buddha
Status: Offline
Rating: 4.4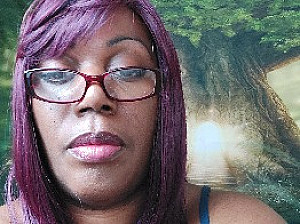 Mystical Mags | Pin: 6981
Merry meet! I'm Mystical Mags who has been working with spirit for many years. I am a Psychic Medium, Eclectic Spiritual Worker and Natural Practitioner.
I work with my spirit guides and can work hands free, and at times use tools such as: Tarot & Oracle Cards, Pendulums, Crystal Balls, Runes, Crystals and much more… I am Spiritual Mentor, Business & Personal Life Coach, Therapeutic Life Coach, Spiritual Artist, Reiki Practitioner & Chakra Cleanser.
By working psychically, I manoeuvre an invisible delicate thread that connects me to everything that lies beyond my five senses. It's a matter of tuning in to gather information, which links to my intuitive language, that connects the dots for insights to flow, through seeing images, hearing words, and picking up on energies.
I'm practical, down to earth and have a good sense of humour. Come and join me today for guidance and insight. My aim is to show you the way and leave you feeling empowered, uplifted, to have a true understanding of what is going on around you and why.
Status: Offline
Rating: 4.8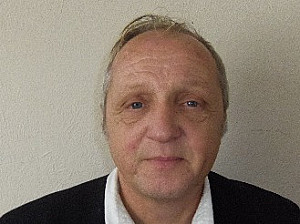 Jaycue | Pin: 7107
Hi, I'm Jaycue. I use rune stones to help me focus on the energies that surround you. These energies contain the past, the present and the opportunities that may arise for you in the future; They also include the personalities of people around you and the insight of the situations you are facing. There is only one thing I ask of my clients, and this is to be open minded when calling; this is because the more open you are, the more insight comes to me.
Alongside my rune stones, I am also able to offer spiritual healing, life coaching and to encourage my callers to develop their own psychic skills in positive ways. I tend to go straight to the heart of an issue. I am not here to tell you that all is rosey but I will always help guide you through obstacles in the most beneficial way.
I first became aware of my psychic ability as a child. I questioned what I was taught and looked for alternative explanations. I was always aware of what the people around me were feeling. I went through a tough but necessary five year period of spiritual development and enlightenment when I developed my skills.
I think it's important that a client is able to focus on one or more issues that might be of particular concern. The clearer a client's focus, the more insight I can relay during a reading.
I look forward to speaking with you and using my psychic skills to guide you.
Status: Offline
Rating: 4.3333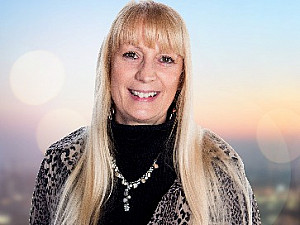 Caroline Suzanne | Pin: 4673
Hi there, I'm Caroline Suzanne. I have been a professional psychic reader for more than 17 years, and would describe myself as being honest, compassionate and caring. My three main areas of reading are love and relationships, family, and matters concerning pets and other animals.
I am often available to deliver my own brand of calm and compassionate reading. When you first connect with me, the first thing I will do is introduce myself to you, and the way in which I read. I will then ensure that you are comfortable, as I understand that a lot of first time callers will be nervous. I will then ask what you would like me to look into, and begin your reading.
My favourite tool is my moonstone, which I have used for the past 33 years. When I am doing a phone reading, I feel it helps me to gain an understanding of the messages that my guide is sending to me. I also use my crystal ball in a similar way, as well as using a pendulum, Angel and Oracle cards.
My Guide communicates with me by transmitting signs and feelings to me during readings. When a caller asks me a question, my guide transmits images and feelings in order to guide me towards insight. For example the image of fallen leaves to signify autumn.
I first realised that I was a psychic in my early childhood, and have been performing readings since I was 19. However, it has only been in the last few years that I have chosen to make a career out of this, and develop my readings.
Besides performing readings, I enjoy listening to music, swimming, spending time with my family and friends, and browsing quirky shops and markets. I am inspired by the quote: 'The only person you should try to be better than is the person you were yesterday.'
Status: Offline
Rating: 4.5625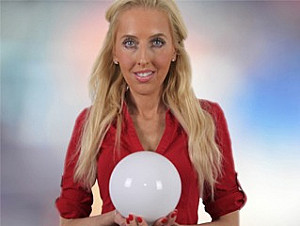 Faith | Pin: 4652
Hello I'm Faith! I always try to bring my smile and giggle onto the show and believe that lifts the energies for new and regular callers. Just a few minutes with me and I will show you just how much my psychic senses mean to me. I am serious about spirituality and passionate about all things psychic and I believe this shows. I like to think I know how to shine.
I'm a psychic, as well as being a spiritual healer, and work with a huge variety of tools including cards, a crystal ball and pendants as well as the sixth sense. With over thirteen years' experience, I am focused on lifting spirits, and guiding you to get your life back on a positive track all while making you feel uplifted.
Status: Offline
Rating: 5