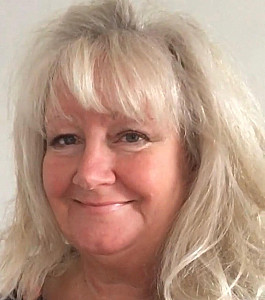 I am a Certified Moonologer, Reiki Master & tarot reader. I am Clairvoyant with Natural Psychic senses and I also use a Pendulum.
To give a general reading I combine my natural intuition with knowledge of tarot & astrology – particularly the Moon which influences each area of your life as it moves through the Zodiac.
I give straightforward readings focussing on practical, positive messages that reveal the energy around an issue.
For over 25 years I have been dedicated to developing my skills and I have worked as a professional reader for over 10 years.
I have had a rich patchwork of life experiences so you'll find me a non-judgemental, understanding & sympathetic listener.
I can also give you guidance on your own intuitive development, meditation & spiritual growth.
I can send you distant Reiki healing if you wish.
I can also give a personalised natal chart Moonology reading based on your time and place of birth. This will tell you when each area of your life will be activated by the energy of the Moon cycles. You will then know when and how to set your intentions that will bring your dreams into reality.
The best part of this job is bringing peace of mind and making a difference to someone's happiness.
I enjoy art & craft, being close to my animals and living next to the beach.
One of my favourite inspirational quotes is "Keep on Shining!"
Status: Offline
Rating: 4.4444