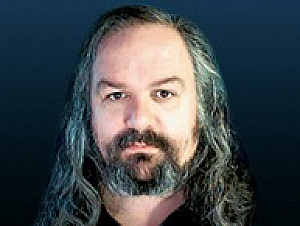 Greetings friends,
My name is Moon and I am what is known in the psychic trade, as a Rune Reader. Runes are just like any other psychic tool, they give us access to that unknown space where we can see, feel and hear about certain aspects of your life. He is also Clairvoyant, Clairsentient and Clairaudient.
Let me tell you about my story. As a toddler I spent a lot of time with my Grandma who was also Rune Reader or in old High Norse a "Runic Vitki", which means someone who does everything with the runes. Needless to say my childhood was interesting as bedtime stories were all about the myths and legends of Odin, Thor & Loki and you could say that I knew the Futhark (the Runic Alphabet) before I knew my proper ABC's.
I am also an empathic remote viewer which means I can feel the emotions of a person if they are connected with you, which is very useful should you need to gauge how a certain somebody feels towards you. I am also logical and humble and it is with this, along with my psychic skills, that I offer to you in any reading.
Call me today and lets wander through your life with the runes and me as our guide.
Status: Offline
Rating: 4.7727