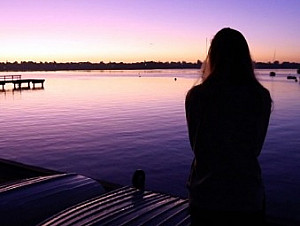 With the use of my guides I will aim to give you an honest and down to earth reading. I always like to be compassionate and sympathetic, and to work with the client to gain insight into their issues. I use angel cards and a pendulum. I have been reading professionally for nearly 10 years. I had a reading by a reader when I was younger and was told I had psychic abilities, but I wasn't ready to use it. I did not think anymore about it, and was just getting on with life. In my early thirties I met another reader, he told me not to fear my psychic ability and encouraged me to work with it. I brought myself some angel cards, and I am now in my forties and I have never looked back. Spiritual work is part of my daily life. My mum is also a reader and she also gave me a lot of encouragement to do the work I do.
Most of my clients ask for readings to look at certain issues, however I am happy to do general readings. I work with a Chinese guide and angels and archangels, I feel their energies are gentle and healing. This energy comes through into my clients readings to hopefully give them the best guidance, in order for them to move forward in a positive direction and improving their future.
When calling me for a first time reading, I will introduce myself and hope to make you feel nice and relaxed. I will let you know a little about how I work, with my guides and tools and will give you the best possible insight and guidance that I can, I am friendly and non-judgemental and feel I am able to build a good rapport with all of my callers. Most of my clients will have topics that they would like to discuss and receive guidance on and that is great, but I am more than happy to do general readings, so if you have no question that is fine. I find it rewarding when my guides and I give guidance to clients and show them light at the end of the tunnel.
I am mum to seven children and I am a qualified nursery practitioner, in my spare time I like to walk in the country and we go on camping holidays to be part of nature. I meditate and I am currently looking into crystal work and reading books on the subject.
My favourite inspirational quote is I think everybody should like everybody. By Andy Warhole.
Status: Busy
Rating: 0