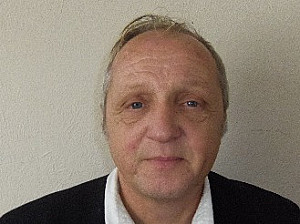 Hi, I'm Jaycue. I use rune stones to help me focus on the energies that surround you. These energies contain the past, the present and the opportunities that may arise for you in the future; They also include the personalities of people around you and the insight of the situations you are facing. There is only one thing I ask of my clients, and this is to be open minded when calling; this is because the more open you are, the more insight comes to me.
Alongside my rune stones, I am also able to offer spiritual healing, life coaching and to encourage my callers to develop their own psychic skills in positive ways. I tend to go straight to the heart of an issue. I am not here to tell you that all is rosey but I will always help guide you through obstacles in the most beneficial way.
I first became aware of my psychic ability as a child. I questioned what I was taught and looked for alternative explanations. I was always aware of what the people around me were feeling. I went through a tough but necessary five year period of spiritual development and enlightenment when I developed my skills.
I think it's important that a client is able to focus on one or more issues that might be of particular concern. The clearer a client's focus, the more insight I can relay during a reading.
I look forward to speaking with you and using my psychic skills to guide you.
Status: Offline
Rating: 4.3333