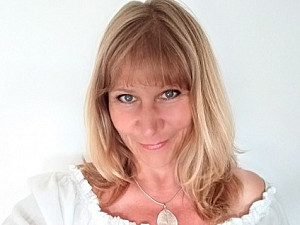 Welcome, I'm Sophia Angelini. I am a compassionate natural psychic and card reader. I have been practicing reading now for over 26 years so I have plenty of experience. My unique psychic skills offer my clients insight into various areas of their lives and also allow me to look along the path of the journey.
I can work free hand/ no tools and use my psychic senses to bring guidance into areas such as destiny and life path, looking into past to see roots of current situations or emotions, removing emotional blockages and general readings. I also have experience in remote viewing, psychic development, chakra and pendulum.
To begin my readings, I will ask for you to provide me with your date of birth. I will ask which areas you would like me to look at or if you would prefer a general reading. If at any point during the reading, you are not understanding what I am saying, then please let me know so that I can explain and perhaps simplify terms if needs be. I also wish for you to be comfortable during my readings – This is one of the most important things.
I have known about my psychic ability since I was just 2 years old. This was a natural progression throughout my life when I would start seeing, hearing and sensing things. I developed the abilities I have now through traveling.
I LOVE nature and foraging. I love exploring, traveling, meeting like minded souls, music, historical buildings, sourcing herbs and medicinal plant's and creating remedies and healing balms from them. Animals. I can't live without animals around me and having adventures with my grandchildren. I also write poetry and love photography.
If you are looking for a down-to-earth and enlightening reading then please give me a call.
Status: Offline
Rating: 4.6667