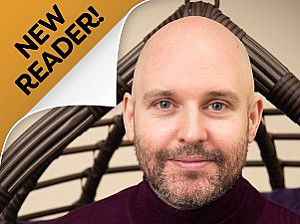 You can really ask me anything, no question is too crazy for me and especially after being in the music industry and mixing with media, fashion etc in my 20s. I have had psychic abilities for as long as I can remember; I struggled to understand them during my childhood but accepted them in silence. However this all changed in my late 20s and for the past 12 years I have been guiding people to find insights through the aid of my psychic skills via the use of Tarot cards, which then developed into the skills of Hypnotherapy and Life coaching. Since I was 28 after being a songwriter/music producer, I became interested in becoming a holistic practitioner which I have done now for near 10 years with massage, energy healing etc. I am new to the psychic lines so this is exciting time for me as I have recently turned 40 years old so as they say life begins.
I am a no-nonsense psychic/tarot reader and natural spiritual healer. Some of my other psychic skills include Life Coaching, Dream Analysis, Numerology, Charkra Balance, Reiki Healing and Astrology. I am also a natural empath and work closely with my guides for additional insight.
Most of my clients ask for general overview of their life and where it is going in the next 6 months. I offer guidance and ideas and really get to the point of what they need, not going off into tangents. I am able to narrow down to weeks, giving insight into what may occur and also giving options of direction when multiple choices come up.
If you are looking for a down-to earth, Straightforward and direct reading, give me a call.
Status: Offline
Rating: 3.8571