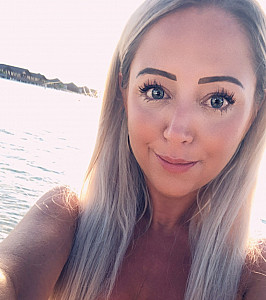 Hi I'm Claire and I am a natural born spiritual medium and spiritual healer. I have been aware of my psychic senses since I was a child; my mum was also a medium and regularly used to practice spiritual healing and meditation with me whilst I was growing up.
I use my skills to communicate with guides and also your own higher self through the senses of clairaudience (the ability to hear), clairsentience (the ability to feel), clairvoyance (the ability to see) and claircognizance (the ability to know); These abilities help to provide you with guidance in all areas of life.
I have been reading for clients for many years whilst also teaching others to meditate and connect with guides themselves. I'm not a speculator and can only tell you what the guides tell me, however they are always with us, they know us sometimes better than we know ourselves and will always provide guidance for our highest good to help us through our life path. I am also a fully qualified Reiki Master and spiritual healer. I work for you for the highest good and offer guidance with purity and love always.
Thank you for reading and I look forward to connecting with you and supporting you on your journey through life. Love and blessings, Claire xx
Status: Offline
Rating: 4.5556