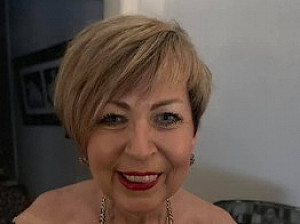 About Jean Genie – Compassionate Natural Psychic
Welcome, I am Jean Genie, a compassionate natural psychic with over 30 years' experience. Alongside my natural psychic ability, I use a range of tools to help my clients, including my Crystal Ball, Crystals, Chakra Work, in addition to being a Dream Analyst. Experience in a range of readings, I mainly focus on Love Readings.
I am a down to earth, honest person and love to connect with people. I am unique and would never compare myself to another reader as we are all unique. During my spare time, I'm a regular at the gym, keeping my body in shape helps me keep my mind tuned into my psychic skills. I enjoy walking my two lovely dogs, Piper and Daisy, and love life. Every day is a bonus.
My favourite inspirational quote was said to me by my mum: "Treat people the way you want to be treated." If you're in need of a Natural Psychic, I am always available to help give you guidance.
Status: Offline
Rating: 4.5