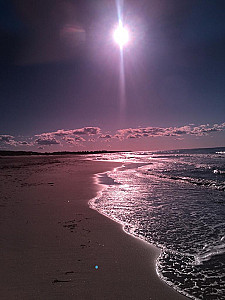 I am a Psychic Clairvoyant, trained Energy Therapist and natural Empath. I can guide you towards Self Empowerment in your life's choices and decisions but will not tell you them. I tune into your voice vibration and then into your energy field and chakra system where I am able to be directed towards the guidance needed for you at the present time on the call. Once we are connected I can tune into direct questions pertaining to your worries or events in your life. I can also Clairvoyantly look at your future events giving you insight regarding your home, career or love life. I am passionate about guiding people to move forward in a positive way, enlightening them with hope and reassurance.
I have been reading professionally for up to 20 years. I love to coach and teach people about The Law of Attraction and your Energy and how the mindset can mirror your forthcoming destiny. You have the power to enable yourself to do and achieve amazing things in your lifetime.
Blessings to you in all that you do, and I look forward to reading for you.
With love
Status: Offline
Rating: 4.7