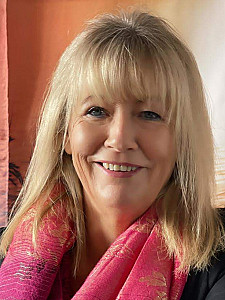 I am a reader of Tarot and Angel Cards and I also use the pendulum for certain questions. My experience goes back to my childhood in the early seventies when I was first introduced to card reading.
At this time as a child of seven, I was seen to have a gift and natural ability to read and give insight and guidance of the past, present, and future. I was reading standard playing cards at this time. Both my sisters also have a natural ability in healing, tea leaf, and palm reading.
I receive insight such as pictures, words, smells, and feelings, I am a great believer in the power of the Sun, Moon, and Stars, the energy received from the universe.
I will cleanse my cards between each reading ensuring my clients will not pick up the energy of previous readings.
I love reading for people, ensuring I am giving them the insight that is coming to me. Bringing comfort to others is the reward I get for my gift in life. Today I use the tools of the Tarot and Angel cards to guide me in my readings, allowing my natural intuition shine through.
My motto in life is, the past has happened, the present is the here and now. The future is in our control. The guidance given in Tarot asks a person to look at the journey ahead. How to make it work for you. Always remember that each person has free will to choose their own destiny. We cannot choose for another.
Status: Offline
Rating: 4.6