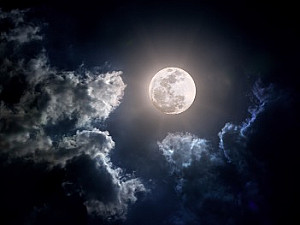 Hi there, I'm Vanessa. I am a warm, honest and compassionate natural psychic with over 23 years' experience. My preferred areas of focus during my readings are emotional insight and empathy, love and relationships, and linking in to the possible current emotions of another person.
When you come through to me for the first time, I will do my best to make you feel at ease. I am told I have a very warm and calming voice, so I feel that this often contributes to making you feel relaxed . I will then do my best to link into you, which can allow me to determine what style of reading would be the best for you and your situation. I will introduce myself and explain the methods that I will use, before beginning your reading.
When you have a reading with me, I will mainly work hands free. I will try to link in with you (or another person) emotionally, and once I have done that, I can receive images using my natural psychic abilities. I can also use cards which can allow me to pinpoint a situation. I feel that giving a reading is like unravelling a puzzle – the deeper I look, the more of the situation presents itself.
From a very young age, I remember that I thought that it was normal that I was occasionally able to tell what people were thinking, as well as seeming very approachable for other people to come to and discuss their problems. I remember I was in my mid-teens when things started to make more sense to me, and it was from that point that I decided to develop my psychic skills further, and this has made me the reader that I am today.
Besides giving readings, I also love holistic therapies, and also intend to start up my own colour therapy clinic in the near future. I believe that it is better to have something and not need it, than to not have it and subsequently need it.
Has a wealth of personal experience and wisdom in many areas of life. Understands and has lived through many lows, will walk your journey with you to show you the light through your darkest hours.
I'll help to instill an optimistic positive approach to all challenges life provides for us that enables us to grow.
Is it a new chapter? Allow me to unravel the mystery that may surround you.
Our answers lie within, I'll help you to acknowledge them…& to trust your intuition. I feel that this applies heavily to readings, so for a calming and honest reading, give me a call today!
Status: Offline
Rating: 4.875