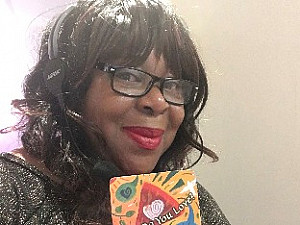 Hello I am Queen Léonie. I am a natural, compassionate, and straight talking psychic reader with 25 years' experience. I like to use my cards, crystals, and spirit guides to provide guidance and insight for my callers. I feel it's important to get straight to the heart of concerns, small, medium or large. My callers tend to ask me for love and relationship insight or to look at their careers and work paths. I enjoy being able to work with someone who has passion and wants to push themselves.
I will start my readings using my cards and giving you the general insight I pick up around you. Then we can move on to my spirit guides and the questions you have. It is vital to me that you are relaxed and comfortable before we go ahead. I first noticed my psychic senses when I was a child. I found it a little strange for a while. When I was in my 20's I decided to follow the path, and develop myself as a psychic and I have never been happier.
My main hobby is traveling. I have family around the world and adore visiting them all. Self-improvement is a big part of my life and I enjoy educating myself at every opportunity. My most inspirational quote comes from my beloved Grandmother – "Make new friends but keep the old one is Silver & the other Gold".
Status: Offline
Rating: 4.7143