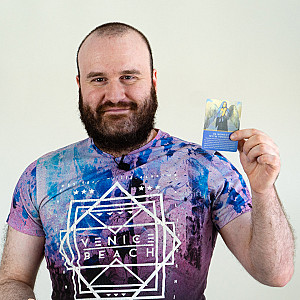 Hello. I am an intuitive, natural, psychic empath. I am deeply passionate about the psychic world and can give a unique, male perspective in my readings.
I can work no tools/ free hand, along with my tarot cards, crystal ball and pendulum for additional insight if needed, however I work mainly with the tarot, combined with my own intuition. I also have experience with animal communication and dream analyst.
I have been reading professionally now for up to 5 years, however I have had psychic experiences since I was young and psychic ability runs in my family.
I enjoy guiding others through life's obstacles. Most people approach me for a reading around their relationships, so this is my main area of focus, however I can also look at career and work.
Thank you for reading my profile. If you are looking for a patient, sympathetic and uplifting reader, then please give me a call.
Status: Offline
Rating: 4.55