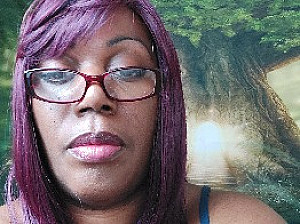 Merry meet! I'm Mystical Mags who has been working with spirit for many years. I am a Psychic Medium, Eclectic Spiritual Worker and Natural Practitioner.
I work with my spirit guides and can work hands free, and at times use tools such as: Tarot & Oracle Cards, Pendulums, Crystal Balls, Runes, Crystals and much more… I am Spiritual Mentor, Business & Personal Life Coach, Therapeutic Life Coach, Spiritual Artist, Reiki Practitioner & Chakra Cleanser.
By working psychically, I manoeuvre an invisible delicate thread that connects me to everything that lies beyond my five senses. It's a matter of tuning in to gather information, which links to my intuitive language, that connects the dots for insights to flow, through seeing images, hearing words, and picking up on energies.
I'm practical, down to earth and have a good sense of humour. Come and join me today for guidance and insight. My aim is to show you the way and leave you feeling empowered, uplifted, to have a true understanding of what is going on around you and why.
Status: Offline
Rating: 4.8