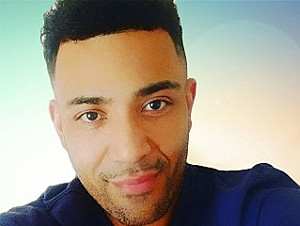 Hello. My name is Richard. I am a natural psychic and have up to 15 years of experience. I have picked up on people's agendas from a very young age. I enjoy offering insight into peoples friendships and relationships. Because of this I started to show interest in certain subjects like astrology and numerology. My friends then also started to realise that there was something different about me, so one of them bought me my first pack of cards and that's when I started to delve into it a lot more by teaching myself how to use them.
I am able to use cards and pendulum. I do psychic development, remote viewing and colour therapy and I am also able to use my senses, but if you would prefer, I can work freehand with the use of my guide who works closely with me to pass on insight.
I always have a friendly approach as I think it's important to have a two-way conversation if that's what the client feels they need. I will start by asking for your name and date of birth, I will explain how I like to work and then ask if there is anything in particular that you would like me to look into and take it from there.
I would explain myself as a direct, honest and understanding psychic. I feel at my strongest during love and relationship readings. I am very in tune with my client's emotions and feel I can pick up on a partner's feelings also in order to get to the root of the problem.
In my spare time I like to read or get out of the house and go for walks. I also enjoy my food so I like to cook. Socialising is a great pastime for me when I'm in the mood but I am one of those who like their own company. My favourite quote is "As you start to walk out on the way, the way appears." – Rumi.
Status: Offline
Rating: 4.4167