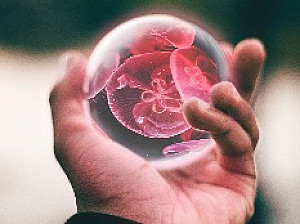 "At the end of the day, I am at peace, because my intentions are good and my heart is pure." – Buddhist Monk.
I am an intuitive psychic reader who has given guidance to many different people over the years. I am a natural psychic and I use my own design cards for extra insight into your questions. I love to use playing cards as they have a rich history and were originally based on the calendar; This lends itself to being able to ascertain the client's birth number and more.
I have been reading for 25 years now and I have gained experience with Numerology, Psychic Development, Dream Analysis, Pendulum and Tarot.
I am a positive, down-to-earth and honest reader, giving psychic guidance in general readings and priorities in one's life. I approach my readings with great care and understanding, and ensure I listen to give the best I can to guide the client to feel better about themselves and their current situation.
I look forward to reading for you!
Status: Offline
Rating: 5